LG E2360V LED Display Review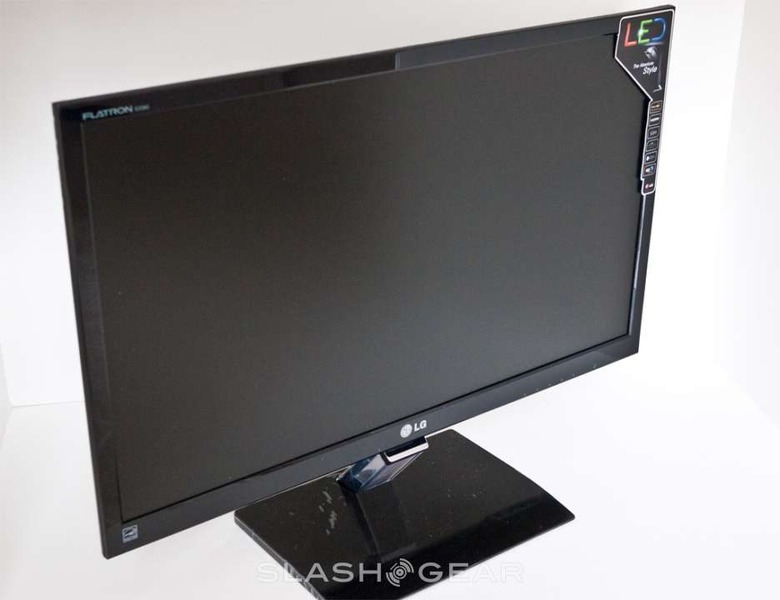 The new LG E2360V, the company would like us to believe, ticks not just one but three categories: it's a Full HD panel, for entertainment, it's fashionably slim, at just 12.9mm thick, and it's also got some decent environmental credentials too. Still, at around $300 it's not a cheap display, so how does the reality live up to the PR hype? Check out the SlashGear review after the cut.
Hardware
The LG E2360V has a 23-inch 1920 x 1080 Full HD 16:9 panel using LED backlighting. LG quote a 5,000,000:1 dynamic contrast ratio or 1,000:1 static contrast ratio and 5ms response time, while the inputs consist of D-SUB, DVI and HDMI; there's also a 3.5mm headphones socket on the back. Unfortunately LG provide neither DVI or HDMI cables, only a regular VGA one.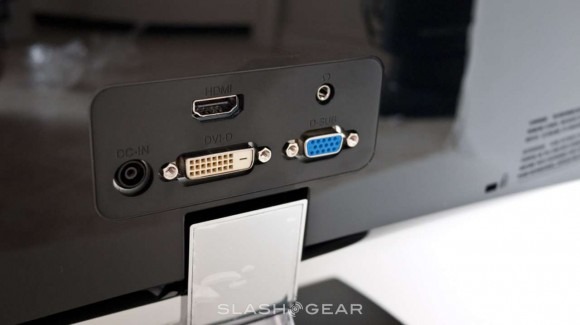 Aesthetically, there's a lot to like about the E2360V. LG is making a big fuss about the E60 Series' thinness, and indeed it's just 12.9mm thick. The matching stand is similarly waifish, though the glossy black plastic – which also forms the screen bezel – is a fingerprint magnet. You won't be touching it that often, however, since there's only minimal tilt adjustment available; LG has also missed off a VESA mount on the back, so there's no wall-bracket option. That's a shame, as it's a very light display and seems ideal for hanging off the wall.
It's also supposed to be reasonably Earth-friendly, meeting ENERGY STAR criteria (as, to be fair, most gadgets seem to these days) and LG claiming the E2360V uses around 45-percent less power than a "normal" 23-inch display.
Performance
First impressions of the E2360V are that it's bright: too bright, in fact. Even if you work in an office with the harshest of overhead lighting, you shouldn't have a problem ramping up the LG to compete. As for picture quality, there's little to fault. Colors are bright, pleasantly saturated and vivid, and there's a reasonable amount of adjustment available in the on-screen setup to tweak the settings to suit your preferences. We tested the E2360V with some fast-moving video, and found it to be blur-free, while it's definitely one of the sharper, clearer displays we've used of late.
Wrap-Up
The LG E2360V is certainly stylish, and the screen quality is strong; it looks good, too, as long as you're content to leave it on your desk. Our main complaints are in its flexibility: the trio of inputs are good, but the fixed desk stand lacks adjustment, there's no rotation to flip the E2360V into portrait aspect, and the omission of a VESA mounting plate feels cheap considering the $300 sticker.
Around $90 less gets you a 23-inch HP display with the same Full HD resolution, but a significantly less appealing case design. If you're going to be looking at a monitor all day then you may as well grant desk-space to a good looking one, and we'd expect the E2360V's street price to come in lower once retail picks up.