LG DP889 is Digital Picture Frame, DVD player in one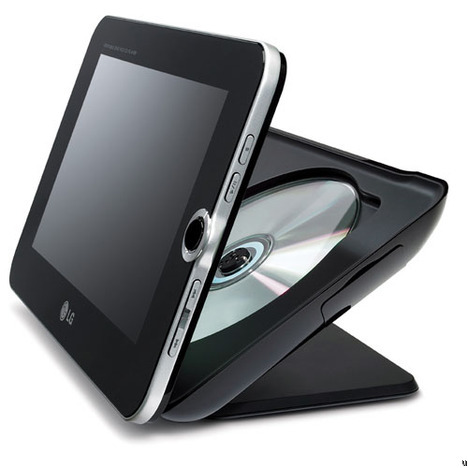 If you are an all-in-one device fiend, this digital picture frame and DVD player in one should whet your appetite for gadgets. The LG DP889 packs in multiple features making for a well rounded device that can show off your photos and play your favorite movies. 
This LG frame has all that you'd expect from a digital picture frame. It has a 3-in-1 memory card slot, USB upload capability, and the ability to play video and audio files. However, this is no ordinary device. In fact, with the built-in DVD player, you can watch a movie right on your desk.
But there are added features that really amp up this product. For instance, you can rip photos off of a DVD or CD to display on the frame and with the dual headphone jacks, a pair can watch a film on the frame without disturbing anyone else. There are also built-in speakers, a battery pack and more. You can pick up your very own LG DP889 for $279.95.
[via Coolest Gadgets]