LG DoublePlay Ships Early To T-Mobile For $99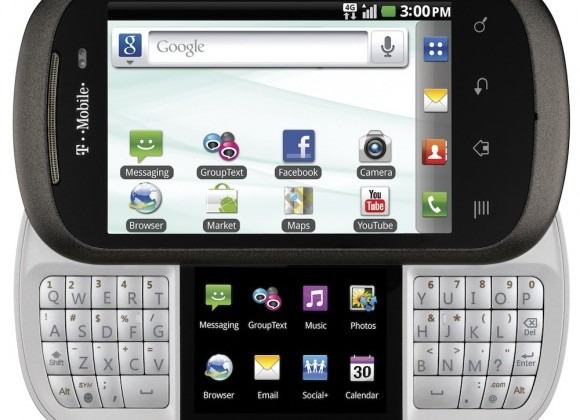 The LG DoublePlay smartphone has gone on sale at T-Mobile about a week earlier than expected. The device sports a slide-out split QWERTY keyboard, but is most unique for its dual touchscreens. The second screen is smaller than the main display and sits between the split keyboard, making it easy for you to browse and chat at the same time.
The device features a 3.5-inch main display with a second 2.0-inch screen. It sports a 5-megapixel rear-facing camera with LED flash and support for 720p HD video capture. Inside, it's powered by a 1GHz single-core Qualcomm Snapdragon processor and runs Android 2.3 Gingerbread with a customized LG interface on top that lets you use the two screens to display parts of the same app or two different apps at the same time.
Originally thought to go on sale in early November with a debut today at the National Texting Championship, the LG DoublePlay is instead available immediately at T-Mobile. The device is priced at $99 with a new two-year contract after a $50 mail-in rebate.
[via T-Mobile]