LG Display's 31-Inch OLED TV Showcased at IFA 2010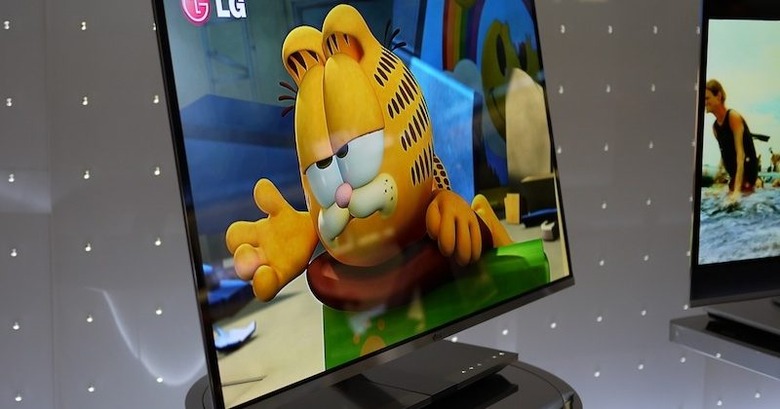 It was the middle of August when we brought your attention to LG's highly-anticipated 31-inch OLED TV. There was some speculation that the set would make an appearance at this year's IFA, and sure enough it looks like the company managed to sneak it in and put it on display for everyone to look at. Actually, just by looking at the image below, we can safely say that they put it out there for everyone to stare at.
Coming in at 31-inches, it may not be the biggest TV out there, but in terms of OLED displays, it's ridiculously impressive. And, that's not all. It comes in at only 2.9mm thin, which is just down-right ridiculous. Put this thing in your living room, and we're pretty sure that everything else in there will look way too big for its own good. As for the other features? This OLED TV packs in full HD resolution, at 1920 x 1080, and it has a contrast ratio of . . . Infinite. Yes, you read that right. That means you can pretty much view the clear image from any angle you want.
You've probably already guessed the bad news, though. Considering the earlier OLED TVs that were released this year were expensive, you can already guess this one is, too. Though, it's not nearly as bad as it could be. LG says that the 31-inch OLED TV is set to hit retail shelves by March of next year, and it will come with a price tag of about £6,000. Like we said: it's not as bad as it could be.