LG debuts A510 near full HD notebook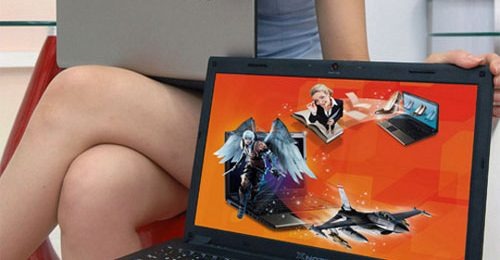 LG has unveiled a new notebook computer today called the A510 (PDF) that is billed as the world's first near full HD 3D notebook. The machine has a 15.6-inch screen that offers a screen resolution of 1920 x 1080 and is LED backlit. The machine uses polarized 3D glasses for its 3D viewing rather than active glasses that cost more.
LG also ships a set of clip on polarized glasses for those who wear prescription lenses. The machine also has TruSurround HD sound and it is capable of turning 2D content into 3D content via up conversion. The machine will come in blue-black and champagne gold colors and has a LED fingerprint reader for security. The machine will ship in Asia, South America, Middle East, and Africa in October with no mention of a US ship date in the PR.
LG offers the machine with a number of Intel CPU options including Core i7 CPU 840QM and 740QM; Core i5 580M, 560M, and 460M; and Core i3 380M and 370M. The machine can have up to 4GB of RAM, 640GB of storage, and graphics are handled by NVIDIA GT425M with 1GB of RAM.