LG crams washer into a pedestal for two-load laundry days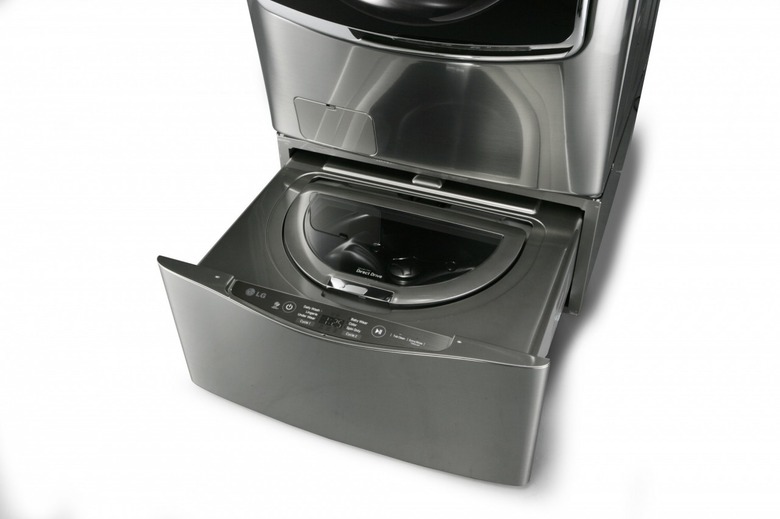 A load of lights, a smaller load of darks, and time wasted. That's how laundry time goes for many of us, but LG wants to put a stop to it. Today at CES, LG is rolling out a new washer, but this one os unlike anything you have seen before. Rather than create some sort of super-fast washing cycle, LG is taking advantage of wasted space. the pedestal you've got your washing machine on can now be a smaller washing machine!
TWIN wash sits under your washer proper, and lets you do a smaller load while the main load is tumbling around. The bottom-dwelling washer is also top-load, so you're not craning your neck or tweaking your back to do a load of laundry.
Also, it just looks nice to have the controls hidden away.
The small washer uses twin jets to blast your stinky clothes with a concentrated detergent solution while a nozzle above the spinning drum douses clothes with water during the spin cycle. LG is using this system to create a faster wash cycle with a more effective rinse.
Best of all, the secondary washing machine is a standalone product. If you've recently purchased a high-end washing machine from LG, this would look pretty (useful) sitting underneath it. Unfortunately, we're not hearing much about pricing or availability just yet.
Source: LG