LG CineBeam HU85LA 4K short-throw projector price and availability revealed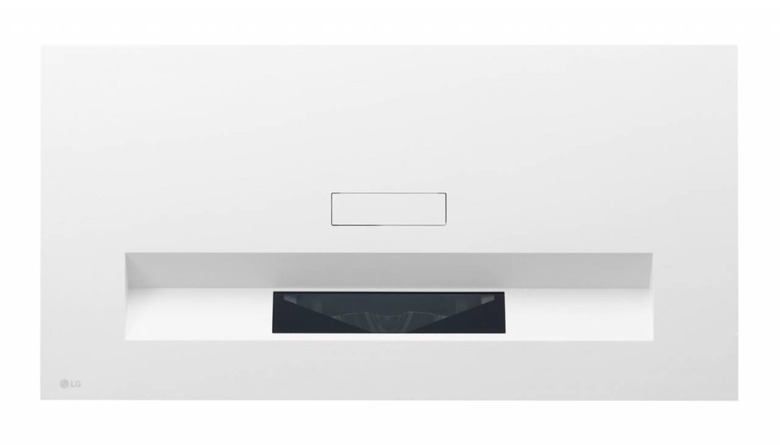 During CES 2019, LG introduced its new 4K Ultra Short Throw 4K projector, the HU85L. This model is a second-generation version of the HU80K projector introduced by the company during CES 2018, offering consumers a slim, minimalist update that blends in with one's home entertainment system. The company hadn't provided any information about pricing or availability when the HU85L projector was unveiled, but now those details are finally available.
The HU85L started shipping in South Korea in late June, indicating that its US launch was imminent. The projector's listing on LG's US website finally reveals the product's price tag: $5,999.99 USD. The model can be pre-ordered from B&H Photo and Value Electronics starting today, the latter of which indicates that orders will start shipping to buyers tomorrow, July 25.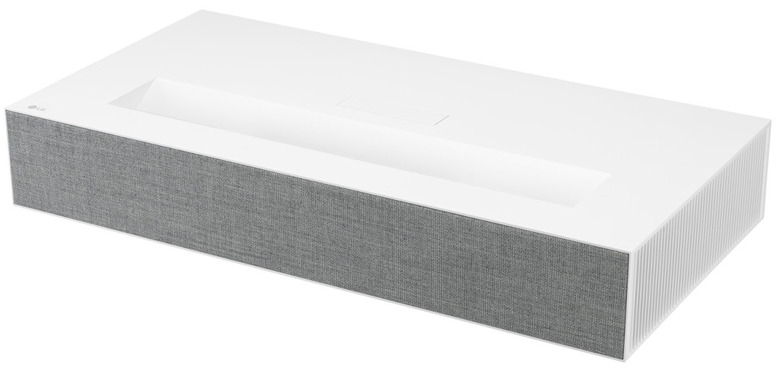 The cost is both massive and surprising. Consumers had expected a price tag around the same as the original HU80K model, which sat at $3,000 when the second-generation model was unveiled. It will be hard for some consumers to accept the new model at double the original's price, particularly in light of the HU80K's continued availability.
The price aside, consumers have a number of features to be excited about. The LG HU85LA 4K UHD CineBeam projector can cast up to a 120-inch display with support for HDR10 video and up to 4K Ultra HD resolutions. The company promises a 'vibrant picture' in ambient lighting situations, as well as access to ThinQ AI and Google Assistant.
The most appealing aspect, however, is the HU85LA's short-throw design, which means the projector can be placed very close to the wall upon which the image is projected. This design is ideal for home use where mounting a large projector on the ceiling or wall across the room from the screen is unappealing and unsightly. According to LG, this projector can beam a 90-inch picture from a distance of only 2.2-inches and a 120-inch picture from 5-inches.