LG Cine View TV and AIO splits the screen for smartphones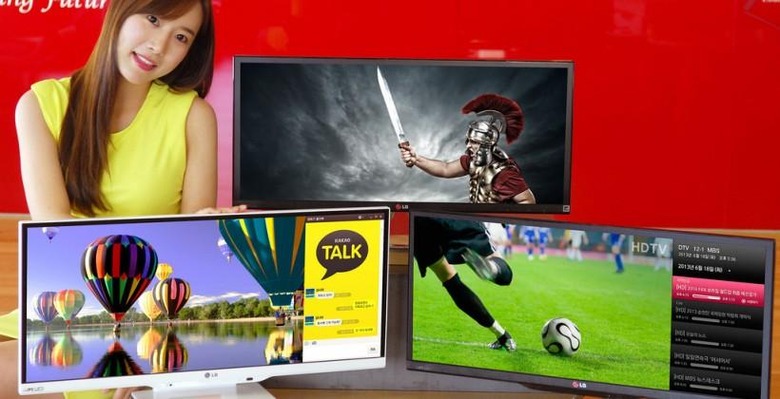 The folks at LG have made it clear that they don't mind moving beyond the standard length-to-width aspect ratios the industry has been working with for the past few years with a set of offerings that go extra-wide. What you're seeing here is a set of devices that work with the same display: 29-inches with a screen resolution of 2560 x 1080 (WQHD) and a viewing angle of 178 degrees.
While the panel you're seeing here was originally shown off briefly at IFA last year, the first machine was only a display. This week LG is showing off a television as well as an All-in-one computer with the same face. All three products are set to be available soon throughout China with a USA release suggested for the near future – we'll find out about that bit soon.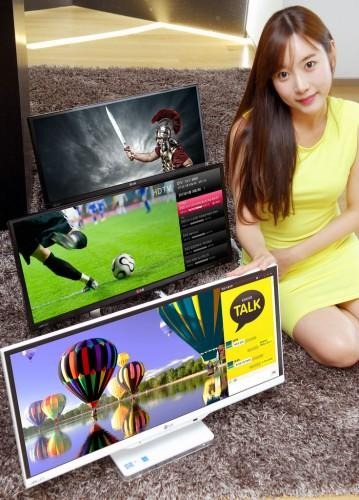 The television unit works with a split-screen mode that allows for a 16:9 aspect ration piece to be used for television functions while the rest is used for a smartphone: 5:9 to make it real. This means you've got your television screen on the left, "standard sized", as it were, while the right shows the display of your smartphone mirrored.
At the moment it's not clear if this machine will be working with DLNA or Miracast for wireless connectivity to the next generation of Android devices, but with DisplayPort, DVI, HDMI and MHL, most smartphones will be able to connect with hardware with ease.
Meanwhile the All-in-one computer unit in this collection works with a separate digital TV receiver so you'll be able to work with everything the television unit does (as noted above), while inside you've got an Intel Core i5 processor (3rd gen, perhaps 4th gen by the time the machine launches), as well as an NVIDIA GeForce GT640M graphics card.
SOURCE: LG