LG breaks world record with billboard as long as two football fields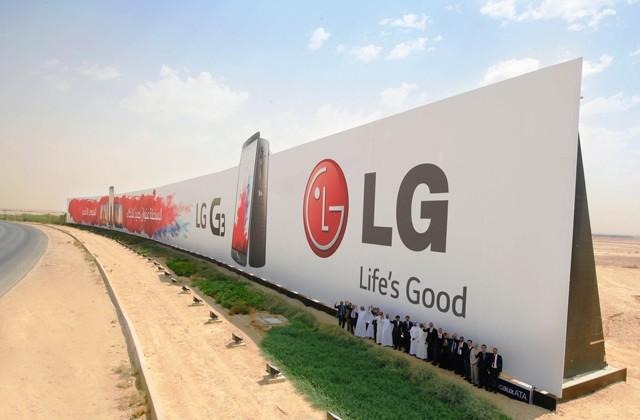 Companies go to great lengths to distinguish themselves among the glut of competitors and advertisements, and LG is no exception. Taking the task seriously, the company recently unveiled its new world record-breaking billboard, which stretches two football fields in length and no doubt glows bright as the moon at night.
LG announced its advertisement today, with it being located along a span of highway near the Riyadh International Airport in Saudi Arabia. The Guinness World Records Association has certified the billboard as trumping all others, in terms of size, and the company's Saudi business head is quoted as saying that LG "will become the face of the electronic industry greeting airport guests".
By LG's estimates, 20 million or so people will see the billboard over the course of a year as they travel to and from the nearby airport. If you're finding it a bit hard to visualize the length of two football fields, LG's figures show that it measures in at about 12m in width by 250m in length.
There's mention of a $25 million annual advertising expectation by LG, but it isn't entirely clear what that is in relation to. Regardless, the company deserves some props for its exceedingly massive construction and hitting a new world record in the process.
SOURCE: LG