LG BL40 gets the handbag test: odd-shaped Chocolate passes says company blogger [Video]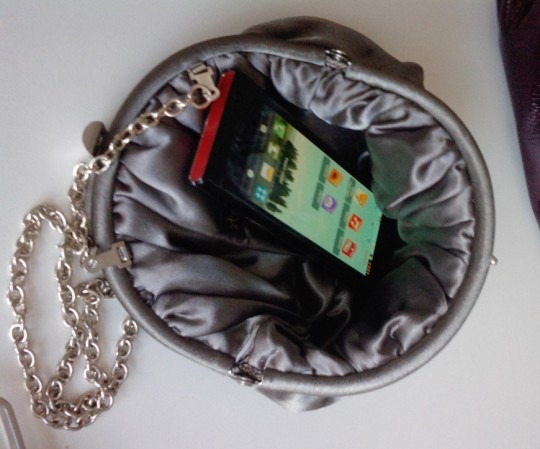 Hungering for more LG BL40 photos?  Can't get enough of that 4.0-inch 800 x 345 "cinema-like" touchscreen?  The company's official blog have – perhaps unsurprisingly – managed to get their hands on the upcoming featurephone, and have put together a gallery of not only live images but a couple of shots of the BL40 slotting neatly into "the smallest handbag" the photographer owns.
That's enough for her to conclude that the unusual shape of the BL40 won't be an issue, though we're withholding our own judgement until we see how it feels in our front jeans pocket.  Something tells us it won't be quite so comfortable in there (though it may give people the undue impression that we're very pleased to see them).
Otherwise it's the same talk of an excellent media device, with the 21:9 aspect touchscreen proving its mettle when it comes to video playback.  A smattering of shots in the gallery below, and plenty more here if your appetite is sufficiently whetted.