LG announces Tone+ Bluetooth stereo headset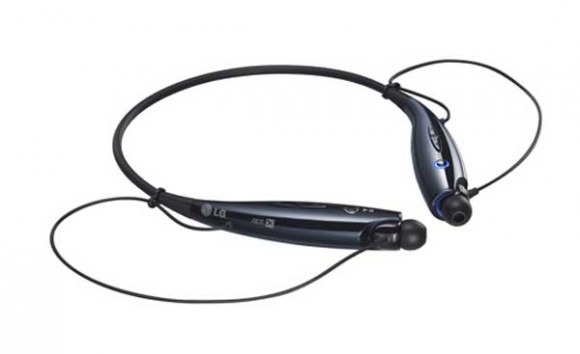 LG has announced a new product for mobile users called the Tone+ stereo Bluetooth headset. The new headset is a follow-up to LG's previous LG Tone HBS-700 headset. LG promises that the new Tone+ provides richer and clear sound with an improved all-around audio experience.
The new headset also supports voice over LTE calls enabling the user to talk in high-definition sound using VoLTE networks. The new headset promises an extended bass register compared to the original. The Tone+ uses a professional-grade audio codec called aptX used by broadcasters and manufacturers around the world thanks to a CD-quality sound.
The headset connects to two different smartphones or a smartphones and other Bluetooth equipped devices at the same time. Audible Pairing Assistance speaks the connection status to the wearer when the device is connected, and the headset has a Vibrating Call Alert to notify of incoming calls. The headset also has an Audible Battery Status Alert and Mic Mute feature.
A feature that might be the most interesting to people considering purchasing the Tone+ is the ability of the headset to work with LG's Android application to monitor incoming SMS messages and read them aloud to the headset wearer. The headset has talk time of 15 hours per charge and a standby time of 500 hours per charge. The headset will be offered in Korea, the US, and China by the end of September, in blue-black or white-pearl colors. Pricing is unannounced.