LG Android 10 Preview Program Starts With LG G8 ThinQ This Month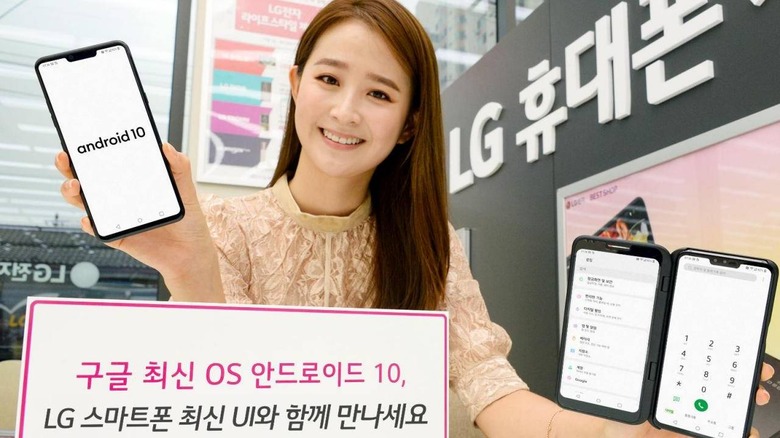 LG has probably overtaken Samsung as the OEM with the worse, though not worst, Android update scorecard in recent years. Fortunately, LG is neither blind nor deaf to the plight of its users. For one, it is announcing that the public testing period for its version Android 10 is nearly here. For another, it is giving hope that its other mid-range smartphones will soon be getting some updates before the year is over.
Android 10, the first Android version without a dessert name, was publicly made available just last month. In the past, LG would jump at the opportunity to announce that it would be the first to put out a new phone running the new Android version out of the box. Recently, however, it has been silent. Fortunately, the LG V50S will come with Android 10 from the get-go, at least for markets where it will launch.
LG is now announcing that the Preview Program for "LG OS" with Android 10 will be starting this month, at least in South Korea and at least for the LG G8 ThinQ initially. No word on other markets but the LG V50 ThinQ, which was launched alongside the G8 ThinQ, will follow next month. No word on the LG G8X ThinQ either.
The new version of LG OS will do more than just bring Android 10 to these two flagships. The OEM will put its own custom changes to the UX layer, including menu tabs and popups from the bottom of the screen rather than at the top. These, it says, are the very same features found in the LG V50S which was announced earlier this month in Korea and other markets.
In the same announcement, LG practically promised to improve its software update experience and boasted of how the LG V30 and V30S got updated in July. Of course, that update only came last month to the US for one reason or another. LG is promising that the LG Q and LG X series won't be abandoned for long and will receive updates this year. When, though, is a different question.