LG and Samsung's lavish smart fridges get smarter for CES 2020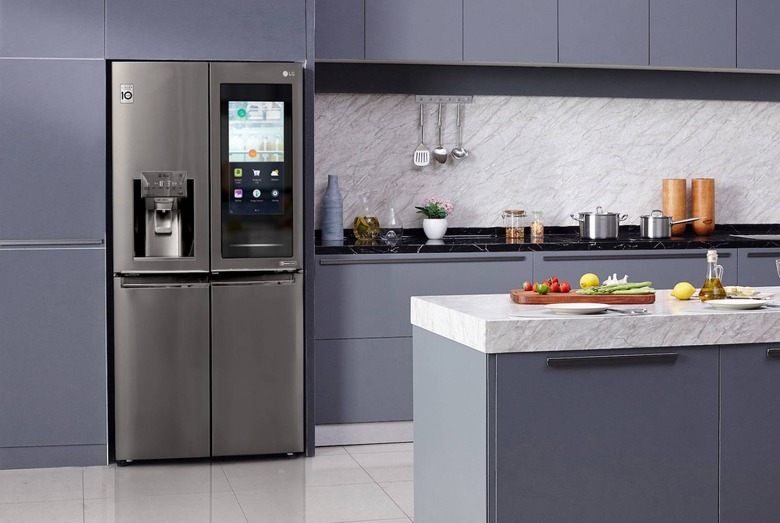 No kitchen is safe from the IoT: the smart fridges are back and this time they're more high-tech than ever, with Samsung and LG both revealing upgrades on their connected refrigerators. Both appliance-makers have been pushing smart kitchen tech for some years now, but what began with effectively a big tablet embedded into the door has turned into something a lot more useful.
The core concept remains the same: when it comes to appliances in the kitchen, the fridge-freezer is typically the largest and, arguably, the one we interact with the most often. Over time, it has turned into a place for families to show photos and kids' artwork, post up reminders and to-do lists, and keep track of grocery shopping. All LG and Samsung have done is turn that physical bulletin board into a digital one.
LG InstaView Smart Refrigerators
LG has two new models for CES 2020, building on its InstaView line. Each use a transparent front panel, allowing owners to see what's inside in the main fridge section without opening the door. That same panel can also be used as a 22-inch connected display for internet access and media.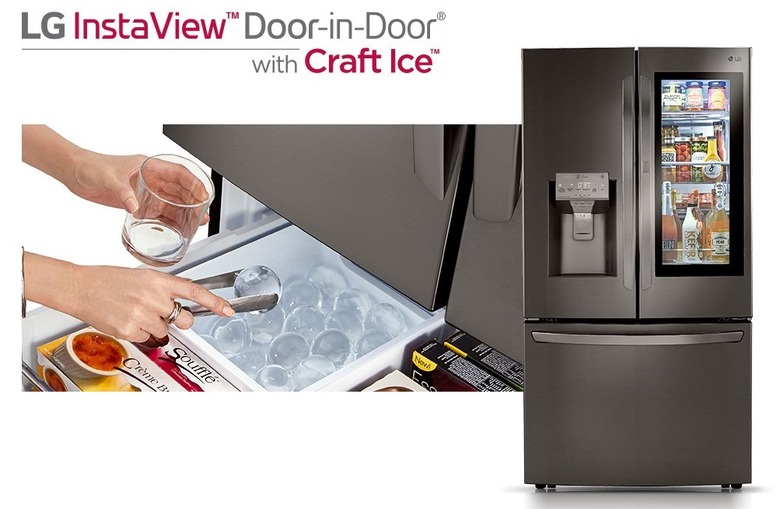 The LG InstaView with Craft Ice adds a cleverer ice maker to the appliance, with LG claiming it's the first refrigerator to produce spherical ice. That's not just an aesthetic consideration, either (though LG's balls do look sleeker than the usual misshapen nuggets freezer ice-makers typically churn out). Spherical ice's 2-inch spheres melt slower than regular ice, the company says, meaning they last longer and don't dilute your drink so rapidly.
Meanwhile, there's also a new second-generation LG InstaView ThinQ. That can track what food is added or removed to the Door-in-Door and crisper drawer sections, and maintain a real-time inventory of what you have. The fridge can then suggest potential meals based on those ingredients, and prompt you to buy replacements when you're running low. Both models also use predictive maintenance systems, promising to warn you if a possible issue – like an unusual temperature increase – is occurring.
Samsung Family Hub Refrigerators
Samsung's contribution to the connected kitchen is an update to its Family Hub refrigerator, with a new version of its home-focused touchscreen interface. Like LG, Samsung's fridges have cameras inside to track ingredients and suggest recipes, and you can use its touchscreen to control media playback and browse online.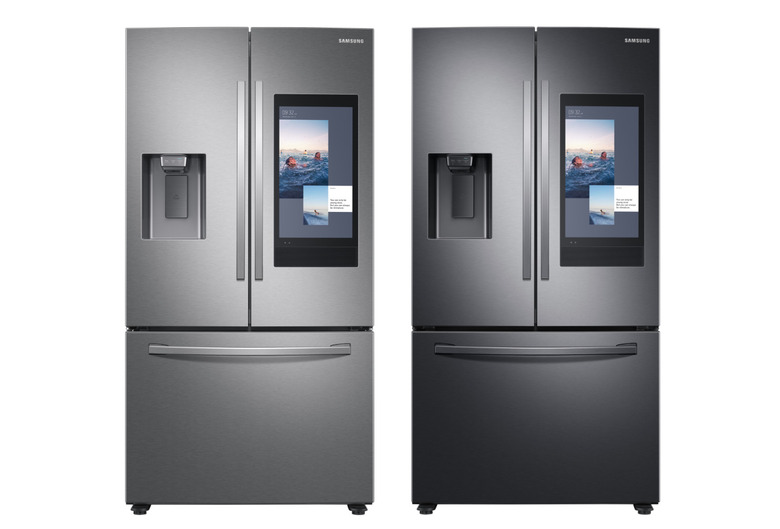 With the new update, Samsung says that the Smart Recipes will be more individually-focused, taking into account dietary preferences and coming up with a whole week's meal plan complete with a shopping list for anything you're missing. The ViewInside cameras have new AI for image recognition, while an integration with food AI startup – and recent Samsung acquisition – Whisk can adjust those meal plans depending on expected guests and more.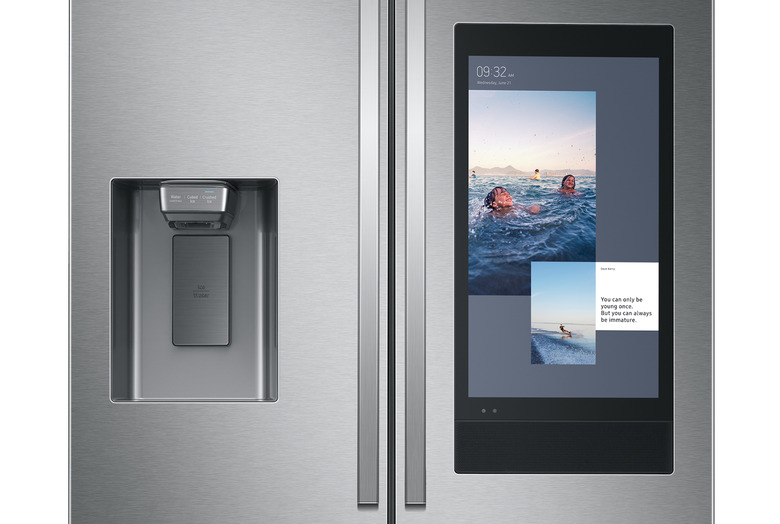 The Family Board – Samsung's virtual bulletin board – can now support video clips along with songs and images; you can transfer them across from a smartphone. There's also a new SmartView feature, which can now mirror portrait-orientation videos and other social media from Samsung TVs and phones. Samsung is also adding a SmartThings Video widget, so you'll be able to see a live feed from your home security cameras on the fridge's display, as well as control things like connected lights, thermostats, locks, and more.
Samsung says the new Family Hub software will be released to owners this Spring.