LG AI ThinQ TVs get Amazon Alexa support on 2019 models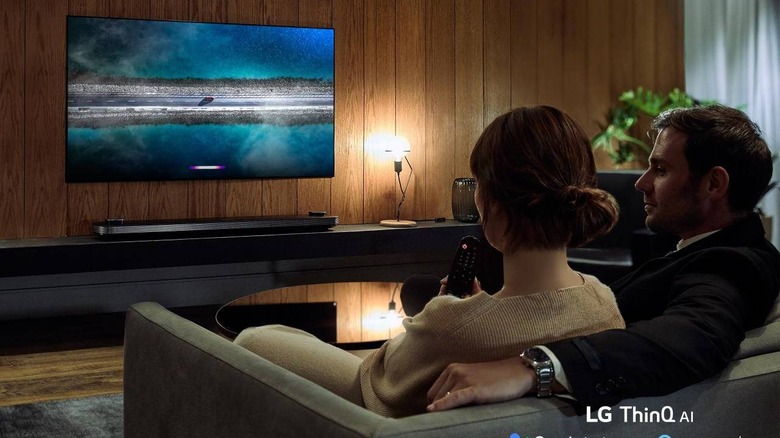 TVs are no longer what they were just a few years ago. Never mind how some have become so thin that they almost disappear into walls, they've also become so intelligent they could become the hub of modern smart homes. Many of them, however, can't do it alone and require the help of some AI assistant. That's why LG is rolling out support for Amazon Alexa to its 2019 TVs under its AI ThinQ smart brand.
LG has mostly been cozying up to Google by putting Google Assistant in its smart products, from smartphones to smart appliances. Under its new "ThinQ" umbrella brand, however, it has started to open up its ecosystem to more players, including Amazon.
Following the rollout of Google Assistant to its 2018 smart TVs, LG is bringing Alexa to 2019 models sold under the AI ThinQ brand. That includes all kinds of TVs from UHDs to NanoCells to OLEDs. The rollout starts in North America this month, followed by Europe and then Asia.
Alexa integration turns LG TVs into a hub of information and control. They can simply ask Amazon's smart assistant for anything under the sun or ask it to control connected appliances. Or it can just utter one trigger phrase and let Alexa Routines coordinate multiple devices in one go.
In addition to Alexa, however, some of those TVs are also getting support for Apple AirPlay 2 and HomeKit. That will be coming to 2019 OLED TVs and select NanoCell TVs sometime in the middle of the year.