LG Action Cam LTE to arrive in 'key markets' soon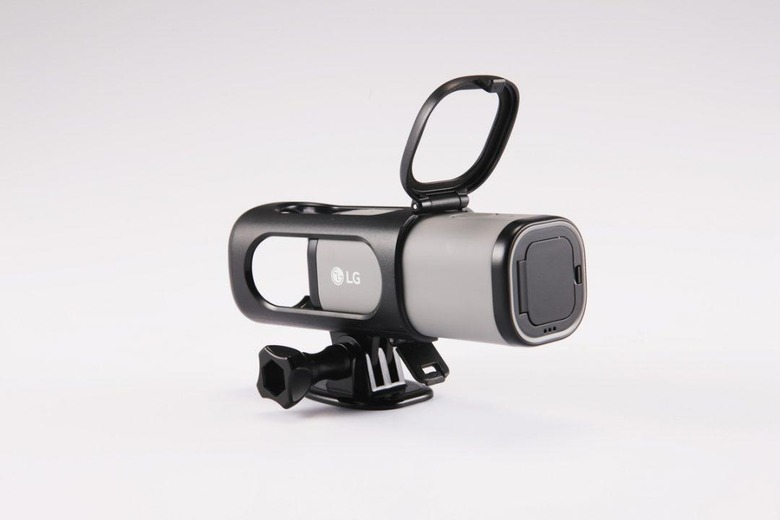 If you feel like you've heard about the newly announced LG Action Cam LTE before, it's probably because you have. The company first took the wraps off its camera back in May, and today it has re-introduced it to coincide with the device's launch in South Korea. If you live elsewhere and aren't content with the action cameras already available, however, LG says it will be bringing the action camera to 'key markets' beyond Korea in the coming weeks.
The LG Action Cam LTE features, as the name suggests, connectivity with 3G and 4G mobile broadband networks for connectivity on the go (which is convenient for live broadcasting, etc). The camera also boasts a Qualcomm Snapdragon 650 processor and 2GB of RAM, making it a pretty notable option, at least as far as action cameras are concerned. The design is stereotypical but pleasant.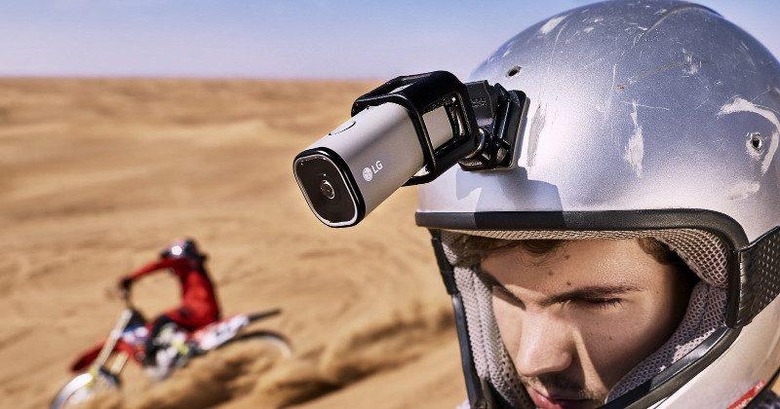 The LG Action Cam LTE features a 1/2.3-inch 12.3-megapixel image sensor and a 150-degree wide-angle lens. Three different video recording options are provided: Ultra HD at 30FPS, Full HD at either 30FPS or 60FPS, and High Definition at 30FPS/60FPS/120FPS. For live streaming, the videos can be broadcast in high-definition at up to 30FPS.
While the camera only has 4GB of internal storage space, which won't hold much when you're recording at 4K resolutions, it also offers a microSD card slot with support for cards up to 2TB capacities. The action camera has an IP67 rating, built-in GPS, accelerometer, and a gyroscope. The camera itself is colored Titan Silver, and measures 35 x 35 x 79.7mm with a total weight of 99 grams. LG says it will reveal local pricing and availability as the announcements rollout.