LG accuses Samsung of infringing on eye-tracking patent on GALAXY S 4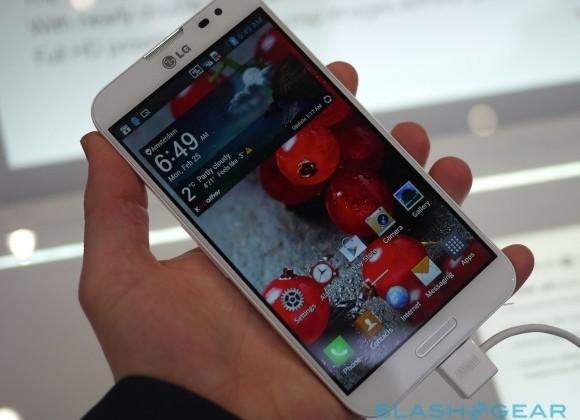 The tango between Samsung and LG is starting back up again. LG is accusing Samsung of infringing on one of its eye-tracking patents. Specifically, the dispute deals with Samsung's "Smart Pause" on the GALAXY S 4 and "Smart Video" on the Optimus G Pro, both of which automatically pause video when your eyes stray away from the screen.
LG claims it applied for the patent in 2009, as well as other eye-tracking patents as far back as 2005. There's nothing that the company can do right now, but once the GALAXY S 4 officially launches late next month, they'll be able to investigate and see whether or not Samsung infringed on one of LG's patents.
Samsung denies any infringing on LG's patent, and the says that it uses its own technology for "Smart Pause." LG's Optimus G Pro was unveiled at Mobile World Congress last month and is expected to release sometime next month in the US, and there's already an update out for the new phone that enables eye scrolling, similar to Samsung's "Smart Scroll."
This isn't the first time that LG has turned up the heat on the battle between the Optimus G Pro and the GALAXY S 4. Before the GALAXY S 4 launch, LG trolled Samsung in New York City by placing a clever and bold ad directly on top of Samsung's ad for the new phone, officially mocking the company before the phone has even been unveiled. Of course, this is only the start, so we're bound to see more skirmishes between the two companies in the near future.
[via The Next Web]