LG 360-degree floating speaker lands to charge wirelessly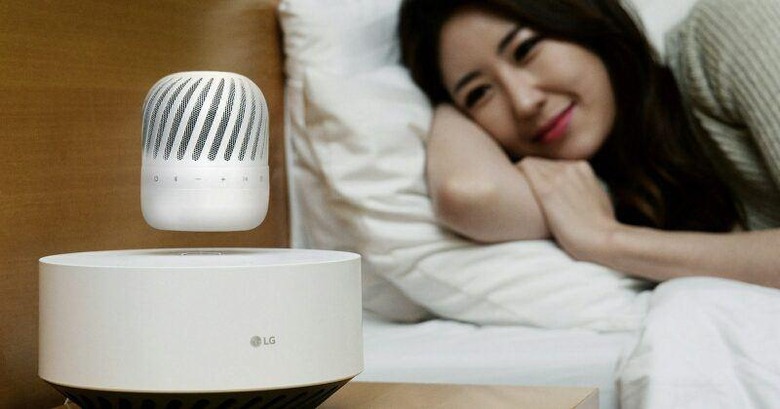 Floating Bluetooth speakers are nothing new, but many of them simply serve to amuse and enchant rather than offer an authentic listening experience. LG, however, believes it can offer something different, something that makes its new LG PJ9 360-degree floating speaker worth buying. Leveraging its experience with Bluetooth speakers, the PJ9 promise a more impressive audio output mixed with water resistance, an extra long battery life, and a charging gimmick that will ensure the speaker doesn't suddenly just crash because it ran out of juice.
The LG PJ9 knows when it's about to run out of battery and when it does so, it will softly and safely descend on its base. But more than just a power-saving maneuver, this process kickstarts the speaker's wireless charging. Best of all, this means your music plays uninterrupted even when the battery goes into the red. When fully charged, the PJ9 is advertised to last 10 hours of continuous use.
In addition to its long battery life, the other feature that makes the PJ9 a suitable outdoor partner is its IPX7 rating, making it impervious to rain, pools, or bathtubs. At least for 30 minutes at a depth of 1 meter. Sand, dirt, and dust, however, might be a different matter.
As for that audio quality, this LG speaker hides two passive radiators to offer more balanced bass and mids. The base station also serves sa the woofer. And since it's a 360-degree speaker, it blasts audio equally in all directions.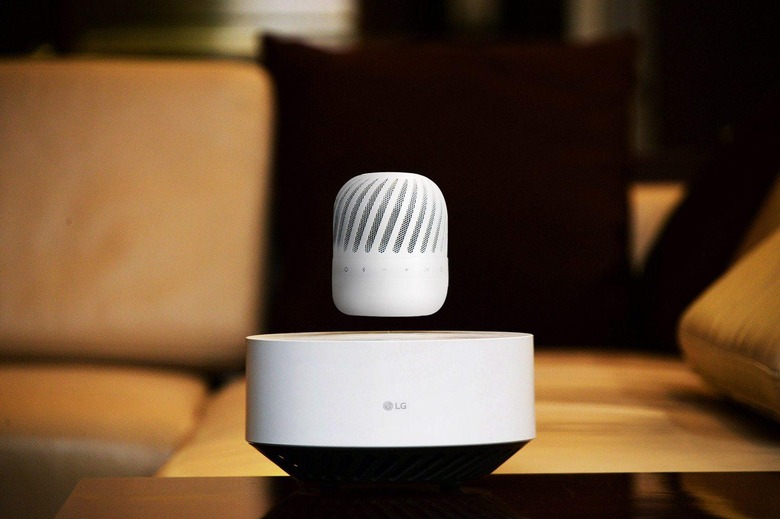 In terms of design, LG didn't go so much for eccentricity, employing instead a simpler but still eye-catching cylindrical form with a slightly domed top. This makes the speaker look more like a floating disembodied microphone. Details of the LG PJ9 are still coming when LG shows it off at CES 2017 next week.
SOURCE: LG