LG 22-inch Flatron LCD is 45% less power-hungry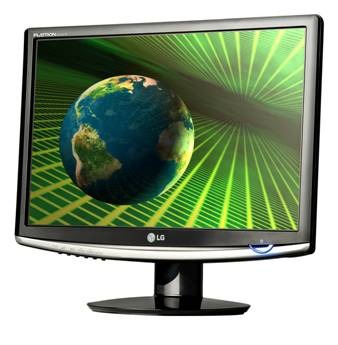 One of the big benefits of LCD screens over traditional CRT displays was the lower power demands; that's not to say they're generally all that frugal, just a little more so.  Now LG are really pushing the eco boat out, with the Flatron W2252TW: a 22-inch monitor that uses 45-percent less energy than others of the same size.
Just because it's friendlier to the planet (and, conveniently, your electricity bill), doesn't mean you're committing yourself to languishing in hair-shirt hell.  The W2252TW manages a very impressive 10,000:1 contrast ratio, despite the 22W draw (40W is a more usual amount, according to the company), a 170-degree viewing angle and brightness rated at 250cdm2.
Native resolution is 1680 x 1050, but according to LG there's some magic inside that does a better job of showing 4:3 video on the W2252TW's wide-aspect screen.  It'll launch in the UK in August, price as yet unannounced.