LG 2019 TVs boast new smarts with Amazon Alexa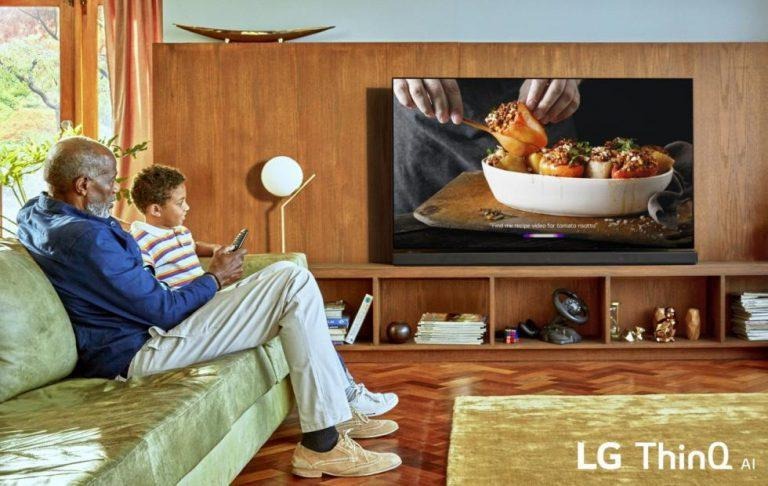 Everything is becoming smarter these days. Not only that, they're also becoming voice controlled. The latter feature is especially useful in cases where physical controls are inconvenient. And one of the most inconvenient control device is the TV remote, with its limited but confusing arrays of buttons. Which is why this year, LG is doubling its smart TVs' intelligence with a fresh new ThinQ AI that supports both Google Assistant as well as the rivaling Amazon Alexa.
ThinQ AI on LG TVs isn't exactly new and started last year when it integrated Google Assistant into its big screens. Although it is close buds with Google, LG has decided to play fair and do the same for Amazon's Alexa. Now in addition to asking about the weather or ordering a pizza, LG 2019 TV owners can also start Routines, control smart home devices, and, of course, access their Amazon content with just their voice. All thanks to the new Amazon Prime Video button on the magic remote.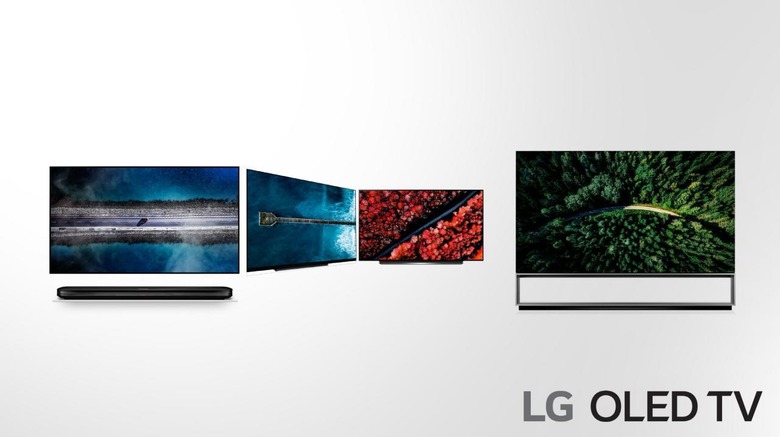 But these new TVs, made up of the Z9, W9, E9 and C9 series pictured above, are smarter in one other way. Thanks to the alpha 9 (α9) Gen 2 processor inside, they can more intelligently adjust not just picture but also sound depending on the video source. Of course, that involves some AI and machine learning. With ambient light sensors, thee TVs can even adjust the brightness to compensate for the environment. That added processing muscle comes even more handy with the flagship 8K 88-inch Z9 OLED TV for ensuring sharp picture even when upscaling non-8K sources.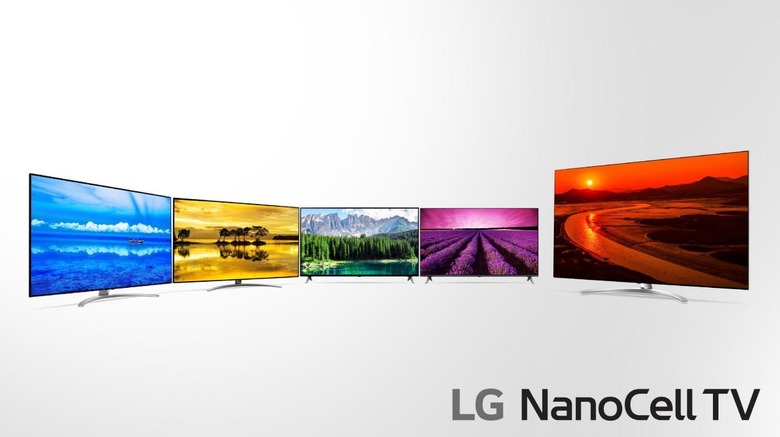 In addition to these OLED TVs, LCD is also launching a new LCD TV series. Re-branding actually. Its new LCD TV lineup is getting a new name, NanoCell TVs, to highlight their NanoCell and NanoColor technologies. Be it OLED or LCD, however, you're guaranteed that any LG 2019 TV you buy will be powered by that α9 Gen2 processor and ThinQ AI smarts.