LG 2018 TV lineup boasts OLED, Super UHD LCD, ThinQ AI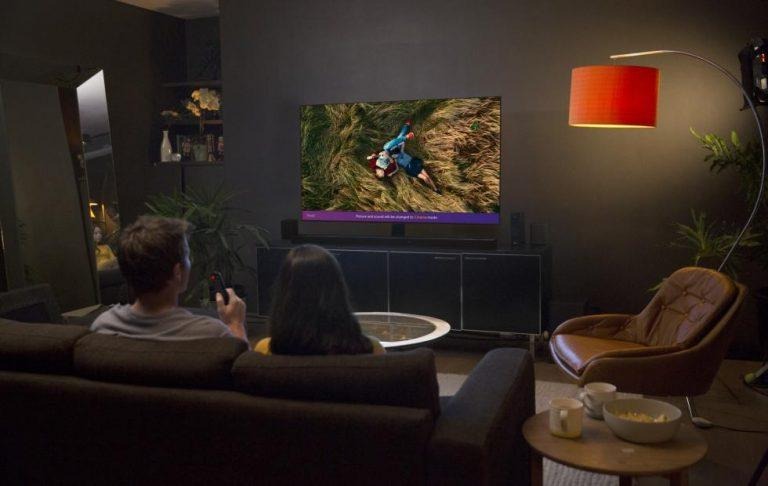 Hot on the heels of Samsung's announcement of its 2018 QLED roster, LG is also making its own team to take on the TV market. But while Samsung is fully committed to its QLED display technology, almost to the exclusion of others, LG is embracing both OLED and LCD in all their forms. But more than just touting image quality, LG's 2018 TV models are embracing the smart home generation with LG's newly rebranded ThinQ AI platform.
Just like on smartphones, there is a tug of war on display technologies in the TV market. On the one hand, you have the slightly newer LED-based panels like OLED or QLED that preach darker blacks, richer colors, and power savings. LCDs, on the other hand, champion brightness, build costs, and familiarity. Why choose when you can have both?
LG's new OLED models, including the W8, G8, E8, C8, and B8, bring LG's expertise on the technology to different designs to cater to consumers' aesthetic tastes, ranging from Picture-on-Wall to Picture-on-Glass to One Glass Screen to Cinema Screen. These OLED TVs are powered by LG's latest alpha 9 processor (for the W8, G8, E8, and C8 only) for enhanced image rendering and color accuracy from any viewing angle.
The Super UHD TVs, comprised of the SK95, SK85, and SK80, employ Nano Cell and FALD backlighting to compensate for LCD's less than satisfying blacks. Together with the OLED B8 model, these Super UHD LCD TVs run on a slightly lower alpha 7 processor.
Regardless of which model you go for, however, you are promised a smarter experience. As part of LG's new ThinQ umbrella brand, the TVs feature AI features that not only let users control the TV by voice, it also allows them to control any other ThinQ-compatible smart home appliances a well. Natural Language Processing, however, will only be available in 14 countries (Australia, Brazil, Canada, France, Germany, Italy, Korea, Mexico, Poland, Russia, Spain, the UK, the US, and Turkey), and in 10 languages (English, French, German, Spanish, Italian, Brazilian Portuguese, Polish, Korean, Russian, and Turkish).