Lexus teases hoverboard again, promises full reveal on August 5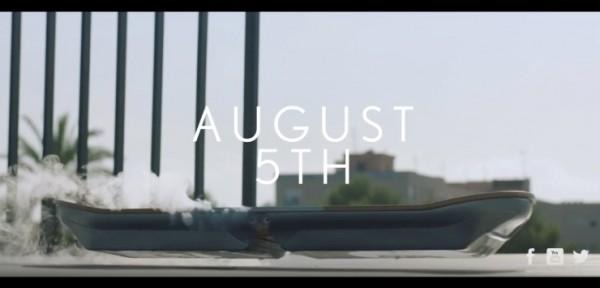 It was almost a month ago exactly that out of the blue Lexus released a video showing off a "real, rideable hoverboard." With a design and shape clearly inspired by a skateboard, little else was shown in the teaser, with an abrupt ending as someone approached the hoverboard and was just about to put their foot on it. Well, the hoverboard, simply called Lexus SLIDE, has made another appearance in video form, with Lexus promising more details on August 5th.
Unfortunately the new video is yet another teaser, but there is some new pieces of footage. We see some more footage of the skatepark where the two video were filmed, and someone carrying the hoverboard and setting it down, taking their hands away without it touching the ground.
The video again mentions the #LexusHover hashtag, and ends with a few seconds the hoverboard gently gliding over the ground, with steam vapor coming from the rear half. It's still a jaw-dropping shot.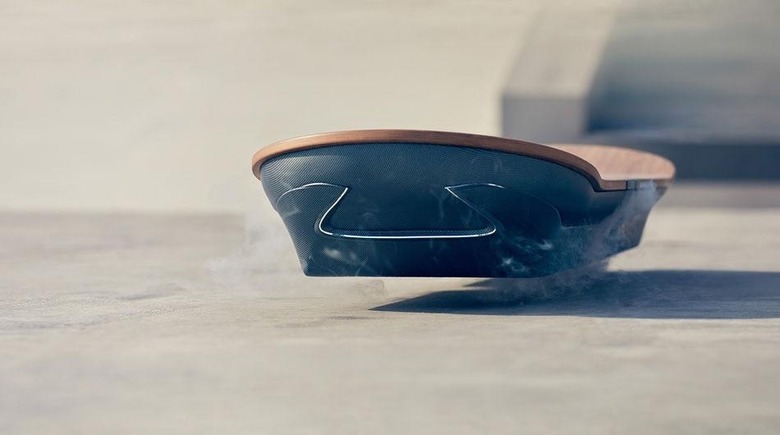 Lexus say the SLIDE will "arrive" on August 5th, which surely means it will be available for sale that day, and not just see the release of another video. Seriously though, we're way overdue for a video showing this thing action, with someone actually riding it possibly performing a few tricks.
The hoverboard is said to rely on liquid nitrogen-cooled superconductors and fixed magnets, and Lexus previously revealed that the skatepark where the videos were filmed had metal under the concrete. So whatever Lexus does show on August 5th, we know the SLIDE will be dependent on a specific environment, and won't work on just any surface.
SOURCE Lexus