Lexus RC coupe introduced at Tokyo Motor Show 2013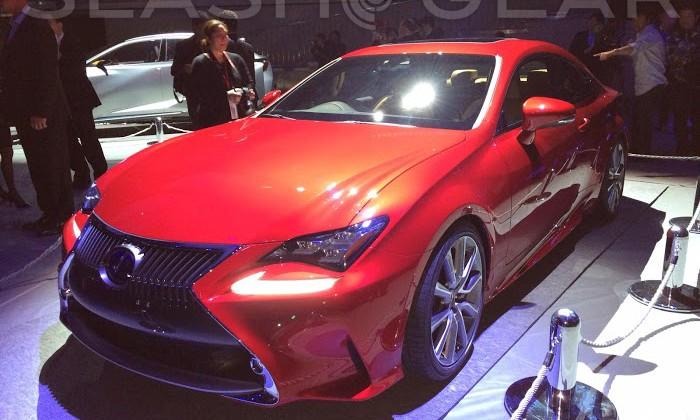 We're on the ground floor here at the Tokyo Motor Show 2013, where Lexus has just introduced its new RC coupe, a snazzy red beast that is slated to launch next year. Unlike some other models, the RC coupe is its own standalone offering rather than being a derivative of an existing two-door sedan, and builds upon some changes Lexus kicked off with its IS sport sedan and GS mid-size sedan.
Lexus plans to make the RC available in two powertrains, a 2.5-liter Hybrid Drive and a 3.5-liter V6 with an 8-speed sequential transmission. This is rounded out by a choice of either 5-spoke 18-inch wheels or 10-spoke 19-inch wheels. The exterior design stands out among Lexus's other models, as well, with a width that measures in at 1.2-inches wider than the IS sedan, as well as sitting 2.8-inches shorter and 1.4-inches lower in the wheelbase.
The RC offers both updated Spot Monitor and new Remote Touch Interface technologies, and is the first in Lexus's lineup to offer a revised Blind Spot Monitor system that spots cars at greater distances and higher speeds than before. The under body has extra-thick under body rocker panels, and the entire thing is rounded out with a high-contrast interior with wood highlights, upwards-reflected illumination, and more.
Said Lexus International's Executive Vice President Mark Templin, "Our focus is to strengthen the brand's emotional appeal through our products and RC is another demonstration of this focus. The emotional attachment of a coupe is found in its purity of design and its engaging driving experience, and with RC the engineers have achieved the balance."
SOURCE: Lexus