Lexus LS+ Concept is autonomous capable with tech aiming for a 2020 launch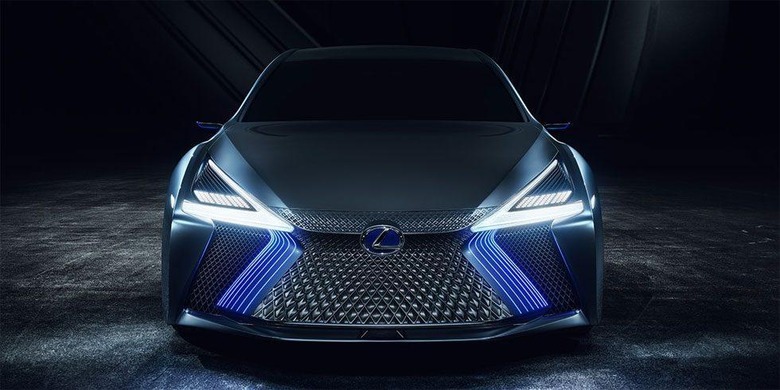 Lexus is showing off a new concept car at the Tokyo Motor Show called the LS+ Concept. One of the big features of the car is the autonomous driving tech it will have inside. Lexus doesn't say the concept itself will see production, but it does promise that the autonomous driving tech will be ready for application in production vehicles in the first half of the 2020s.
Lexus says that it wants to contribute to a world free of traffic casualties and that the advanced tech it is introducing is based on the Integrated Safety Management Concept. The LS+ has interesting style with a massive front grille that glows blue. The large shutter of the grille helps to improve cooling and aerodynamic performance.
The car also has partly laser-lit headlamps and rear combination lamps. The concept ditches traditional side mirrors in favor of electronic side mirrors. The automated driving technology aims to enable autonomous driving from the entrance ramp to exit ramp on the highway using "Highway Teammate" automated driving technologies. Those onboard systems will be able to recognize, judge, and operate in changing driving conditions.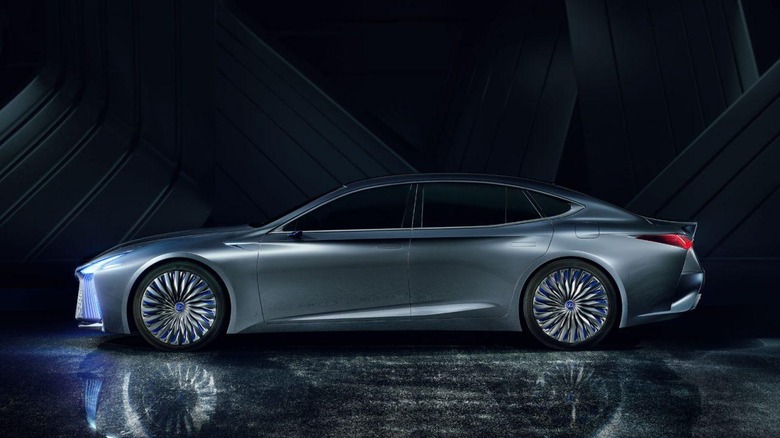 The tech will support automated merging, lane changes, and diverging and will be able to keep the vehicle in its lane and maintain a specific distance from the vehicle in front. The technology will be updatable by connecting to a data center to allow for new features over time.
Lexus is also talking up its 10th-anniversary limited-edition models as well. The special models will include the RC F and the GS F with each having matte gray body panels and a special interior color. These limited-edition cars will only be offered in Japan starting next spring.
SOURCE: Lexus