Lexus LF-CC Concept Car slices the eyes at Paris Motor Show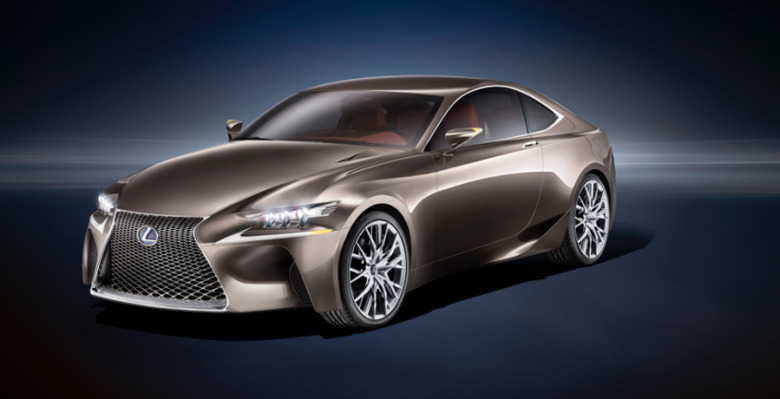 The folks at Lexus have brought on another fabulous concept car in the LF-CC, coming at you in full how sharp action at the 2012 Paris Motor Show. This vehicle brings on much of the excellence that the LF-LC showed at the 2012 Detroit Motor Show, this time as a mid-sized coupe with more compact rear-wheel drive. This vehicle works with a bold L-finesse design language and has some wild grille mesh and a deep low front spoiler to keep your beast of a concept pulled in close to the road.
The broad low fenders here on the LF-CC are shaped in a way that's aerodynamically sound, made to manage the flow of air to the engine bay and front brakes. The convex curve of the bonnet works with a roofline that peaks toward the rear of the cabin, all of this made to keep wind emphasis on the vehicle's rear-wheel drive powertrain. This vehicle's whole body is pronounced much up front much more than the rear, here "reinforcing the concentration of vehicle weight over the driven wheels", as Lexus notes, for maximum traction.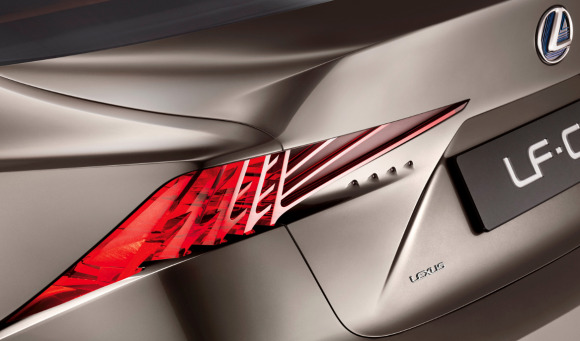 Airflow fins regulate the flow from the underside of the car and upwards through the rear wheel arch. The fin merges with the falling roofline together in a the spoiler on the back, this "fusing" design and aerodynamic elements in a lovely display of power. The entire vehicle is finished in a Fluid Titanium color with metallic finish.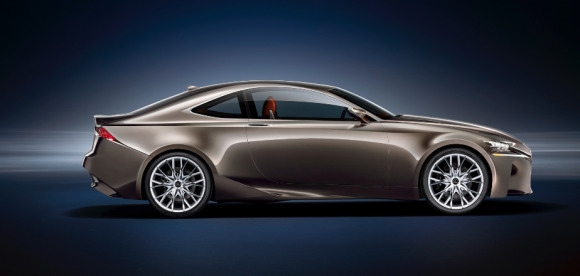 This vehicle works with an all-new 2.5 litre hybrid powertrain, mind you, with low CO2 emissions aimed at below 100 g/km. This powertrain will bring on no more than 2 hp produced per gram of CO2, and works with a new smooth 2.5 litre 4-cylinder petrol engine with a high-output water-cooled permanent magnet electric motor. This new hybrid powertrain will indeed be appearing in Lexus' future model range quite soon, too.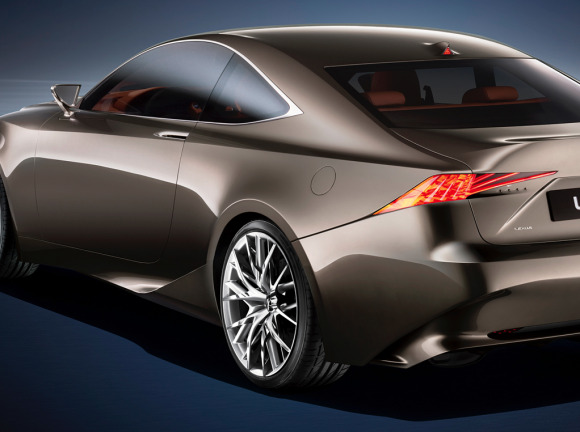 Inside the vehicle you've got a dashboard with an upper Display Zone and a lower Operation Zone. The first zone shows a multi-display screen for at-a-glance viewing while the second allows access to a shift lever and touch tracer display – just what you always wanted. Stick around here on SlashGear for more on this lovely vehicle as it continues Lexus' legacy of lovely concepts through the future.
[via Lexus]