Lexus gave its LFA the Art Car treatment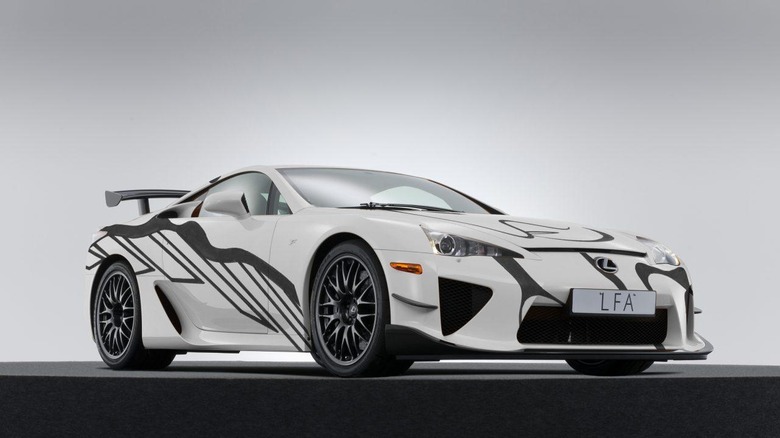 While BMW may be widely seen as the creator of the "Art Car" trend — the idea of using a vehicle as a canvas — recent decades have seen a number of manufacturers do the same with their flagship models, often with fantastic results. One of the latest is Japan's Lexus, which has just revealed an art car version of its LFA supercar meant to celebrate ten years of the manufacturer's F performance brand.
Along with honoring the F brand, the LFA art car is being revealed at the 24 Hours of Spa race this weekend, where Toyota is also debuting the RC F GT3 race car. The LFA's black and white livery was designed by Portuguese artist Pedro Henriques, who describes it as conveying "constant movement."
"My inspiration for this livery was the idea of fluidity present in the contemporary life, where things are in constant movement and it's hard to freeze anything. The lines in the drawings follow this feeling of going everywhere and never stopping; a progressive life. I wanted to reach an organic feeling by using handmade material and liquid lines in the elements spread through the car. By doing this I hope to express a feeling where the car becomes a less defined shape, in constant mutation in its movement."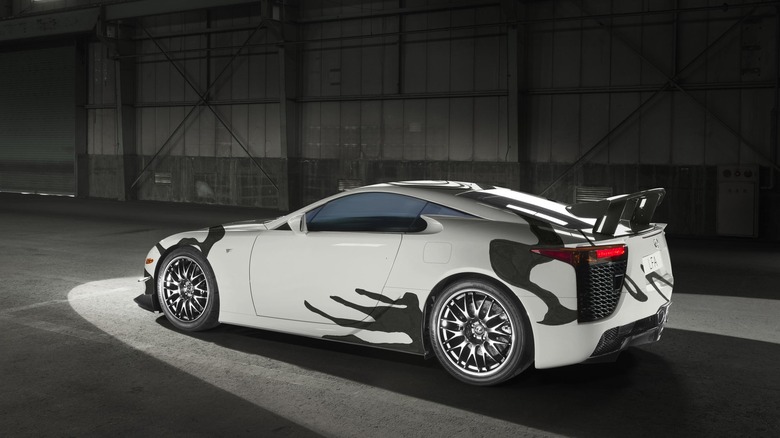 The LFA won't be participating in this weekend's race, but it will be seen on the track during the parade laps.
Lexus ended production of the LFA back in 2012, while the art car uses the limited edition Nürburgring-spec model that featured a naturally aspirated V10 with 563 horsepower, quick-shifting transmission, and a fixed aero kit.
SOURCE Lexus