Lexar's Lightning microSD dongle makes iPhone file transfers easy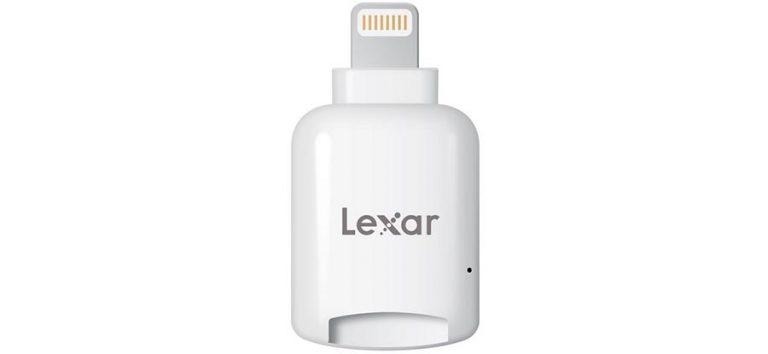 Your iPhone is great for uploading images, videos, and other files to the cloud when you're out and about, but getting those files from your gadget to the phone isn't always fast or simple. Wireless connections are sometimes an option, though they can be slow, and some items simply don't offer WiFi, such as older digital cameras. Enter Lexar and its new microSD reader with a Lightning connector.
The new dongle is simple and has a white, smooth design that'll fit in well with your Apple devices. Plug it into your iPad or iPhone's Lightning connector, then slide a microSD card into the bottom. Download Lexar's related file management app, and you'll be able to access the files on the card, transfer them to your iPhone, and add other files onto it.
The dongle would come in handy mostly for those who are using a microSD card to shoot a lot of photos or record video, and need a way to offload it from the card to the cloud to free up more space. It'll work just as well, though, for quickly shuttling large files from your phone to another device, or from an Android phone to your iPhone.
The dongle is available as of today from Lexar for $41.99, and it comes shortly after Lexar launched its Professional XQD 2.0 USB 3.0 Reader for XQD cards. That dongle has a similar purpose, but is designed for professional-level gear that records 4k and other high-res RAW content onto the somewhat uncommon media card type.