Lexar goes high-speed with new flash memory line-up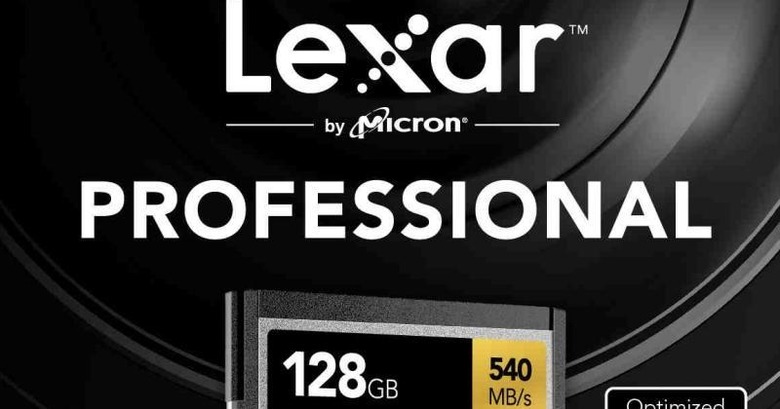 Smartphones and digital cameras have become quite sophisticated and powerful, now recording video along the 4K resolution range. But with high resolution, high frame rate footage comes the need for storage that can keep up with the speed and amount of data these cameras dump on them. Internal storage is fast, but its storage capacity is limited in smartphones and sometimes non-existent on cameras. High speed external storage such as cards and USBs are thus in demand, and Lexar has just unveiled a few new ones to supply that need.
While alien to smartphones, CFast and XQD cards are more or less a common sight in professional digital cameras, the very devices that are in greater need of high speed data storage. So it should be no surprise that Lexar's new 3600x CFast card boasts of an impressive read speed of 540 MB per second, nearly twice the speed of the fastest retail SD card in the market. The 3500x, which replaces the old 3400x card, isn't that far behind, with a slightly lower 525 MB per second speed but with more size options available. Other cameras use XQD cards instead and Lexar hasn't forgotten about those either. The new 2933x and 1440x XQDs boast of speeds of 440 and 310 MB per second, respectively. These new cards are ideal for multimedia work, especially those that deal with 4K resolution content.
On more familiar ground, Lexar unveils the new 2000x SDXC UHS-II Card. It operates at an advertised speed of 300 MB/s. Given its large 128 GB capacity, this makes the Lexar 2000x the fastest UHS-II memory card in the market at that size.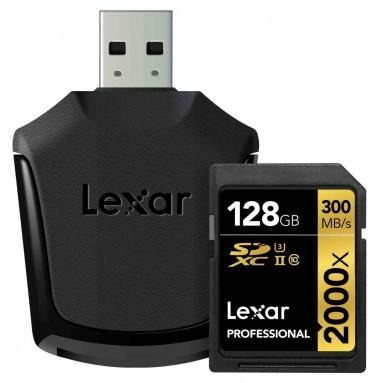 Last but definitely not least, Lexar unveils two new JumpDrive USB flash drives, the M20c and M20i. The suffixes in their name hold clues to the nature of these dual connect portable storage. The JumpDrive M20c, for example, has a regular large USB plug on one end and USB Type-C connector on the other. The JumpDrive M20i, if you guessed it right, sports a lightning connector instead, designed for iPhones and iPads.
The new Lexar flash cards and drives will priced as follows:
• 3600x CFast 2.0 card (October): $944.99 (256GB), $506.99 (128GB).
• 3500x CFast 2.0 card (November): $944.99 (256GB), $506.99(128GB), $273.99 (64GB), $164.99 (32GB)
• 2933x XQD 2.0 card (October): $616.99 (128GB), $328.99 (64GB), $177.99 (32GB)
• 1400x XQD 2.0 card (October): $191.99 (64GB), $123.99 (32GB)
• 2000x SDXC UHS-II card (October): $289.99 (128GB)
• JumpDrive M20c (October): $20.99 (16GB), $27.99 (32GB), $41.99 (64GB)
• JumpDrive M20i (October): $49.99 (16GB), $69.99 (32GB), $99.99 (64GB)