Lexar 256GB 633x microSD card ready for 4K video galore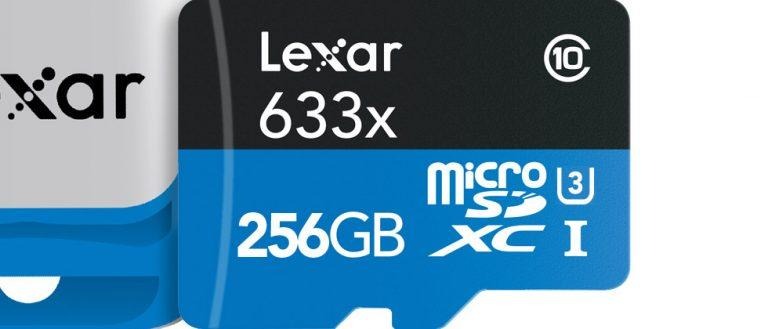 Lexar has announced a collection of new microSD cards and accessories to work with said microSD cards, including a new 256GB 633x unit this week. This card, they suggest, is able of storing 9 full hours of 4K video at once. Devices without a microSD card slot can also partake, just so long as they've got their own micro-USB port or USB-C port, now that the company has revealed their C1 microSD Reader and their M1 microSD Reader as well.
Android smartphone users with devices able to capture the most high-definition video in smartphone history may be in the market for some larger microSD cards this Fall season. More than they've been in the past, that is to say. Devices like the Samsung Galaxy Note 7, for example, can capture 4K video and take extremely massive photos – and they've got microSD card slots. Users that've purchased the Note 7 with smallest internal storage size available will be looking for large microSD cards they can trust in the very near future.
As such, the "Lexar 256GB High-Performance 633x microSDXC UHS-I (U3) Card", as it's called, is right on time.
"We've seen the storage demands of our customers grow by leaps and bounds, especially with the massive popularity of 4K video—so we designed this 633x high-capacity microSD card to meet that need," said Lexar product marketing manager Steffi Ho.
"In today's world, whether you're shooting 4K action footage with a sports camcorder or downloading your entire music library onto your smartphone, the storage space and speed provided by the 256GB Lexar microSDXC card will prove invaluable."
The 256GB High-Performance 633x microSDXC UHS-I (U3) Card will cost users MSRP of $274.99 and will be released "very soon."
Lexar's announcement of the above microSD card comes at the same time as they've secured "Works with GoPro" verification for several of their microSD card lines, including Lexar Professional 1800x, Professional 1000x, and High-Performance 633x.
Lexar has also announced a new High-Endurance microSD UHS-I Card for security cameras, dash cams, and 24/7 video monitoring devices of all sorts. This card will be available immediately if not soon for MSRP of $24.99 (32GB), and $39.99 (64GB).