LevelOne MobilSpot Portable Wireless Hotspot debuts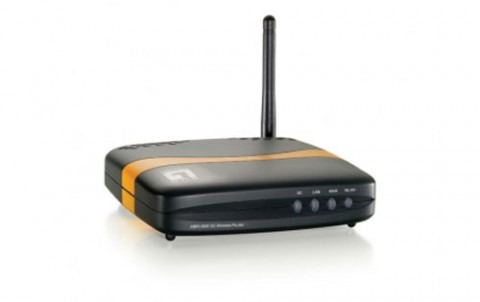 CP Technologies announced their latest product, the LevelOne MobilSpot Portable Wireless Hotspot today, which is a 3G router that makes it easy to connect your broadband network to Wi-Fi.
To use this device, all you need to do is place a 3G adapter in your notebook's USB port or what have you and then you can share access to all sorts of network types including EV-DO, UMTS and HSDPA and make it work on Wi-Fi enabled devices.
Other specs include 802.11b/g support, firewalling, TKIP/AES encryption, WPA, WPA-PSK and WPA2-PSK authentification, SSIDs, VPN pass-through for L2TP, IPSec and PPTP and port forwarding. You can get the MobilSpot Portable Wireless Hotspot from CP Technologies now for $149.
Press release:
CP Technologies Announces Always-On Wireless Connectivity With Its New Portable 3G Wireless Router

The LevelOne MobileSpotTM Portable Wireless Hotspot Offers True Mobility with 24/7 3G Wireless Access from Anywhere at Anytime

IRVINE, CA– April 29, 2009 –CP Technologies, a global leader in the design, development and manufacturing of wired and wireless networking solutions today announced its portable 3G wireless router, the LevelOne MobileSpotTM Portable Wireless HotSpot (WBR-3800). The new router allows you to connect and share an Internet connection or create a virtual private network from anywhere in the world.

The new LevelOne 3G wireless router offers mobile broadband connections and Wi-Fi. Just plug a compatible 3G notebook adapter into the device's CardBus slot, and you can share a UMTS, EV-DO, or HSDPA network with any Wi-Fi enabled device. It provides redundant, 24/7 connectivity for users with 3G service or a traditional ADSL/cable connection. In the event your Internet connection fails, the MobileSpot Portable router will automatically connect to the Internet via the 3G connection for uninterrupted wireless service.

"Typical wireless networks are not as reliable or as accessible as they need to be. Consumers need a solution that gives them a consistent connection, especially when on-the-go," stated Rick Hsu, president of CP Technologies. "Our new LevelOne MobileSpot Portable Wireless Hotspot is great for frequent travelers, students, users at a temporary work sites such as utility or construction workers, or anywhere an Internet connection isn't always available."

- more -

The Mac and PC compatible MobileSpot is 802.11b and 802.11g compliant and offers enhanced security features including WPA, WPA-PSK/WPA2-PSK authentication with TKIP/AES encryption as well as advanced firewall protection when connected to the Internet. It also provides port-forwarding, SSID enable/disable functionality, MAC address filtering and VPN pass-through of PPTP, L2TP and IPSec secured data connections.

The router comes equipped with a 10/100Mbps Ethernet switch with auto-negotiation and MDI/MDI-X support as well as a 10/100Mbps WAN interface to for broadband Internet access with a DSL or cable modem. The MobileSpot Portable Wireless Hotspot is 5.1 x 4.8 x 1.3 inches and weighs11.2 ounces.

Key Features

• 10/100Mbps Ethernet switch with auto-negotiation and MDI/MDI-X support

• 10/100Mbps WAN interface offers auto-fallback for a redundant internet connection

• 802.11b/g compliant Wireless Access Point

• Robust double Firewall protection

• WEP, WPA-PSK, WPA2-PSK and TKIP/AES Wireless encryption support

• Supports VPN pass-through of PPTP, L2TP and IPSec secured data connections

• Supports USB and Card Bus Port for 3G modem

Backed by a limited one-year warranty and toll-free technical support, the MobileSpotTM Portable Wireless Hotspot (WBR-3800) is immediately available at an estimated street price of $149. For more information about LevelOne and its products, please visit the company's Web site at www.level1.com.