Level UP debuts cool new gaming towers for Wii, Xbox, and PS3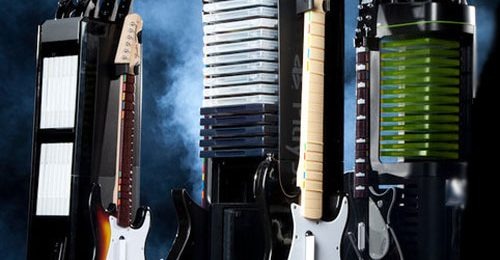 Level Up isn't a name that a lot of us will be familiar with. The company and makes some cool storage products for console gamers to keep themes of video games and controllers under control around the house. The company has announced four new officially licensed gaming storage solutions.
The new offerings include the Alloy for the PlayStation, Zig-Zag for the Xbox 360, Aperture for Wii, and the Trideca for Wii. All of the storage solutions share the same basic features with top deck controller storage, video game storage in the front, and storage for guitar controllers on the side.
The products assemble easily with snap together construction. The towers come in black or white finishes with green or matte black accents. The storage solutions are available now in stores like Kohl's, Toys "R" Us and other locations.