Let's Go, Pikachu, Eevee! will make Pokemon fans buy a Switch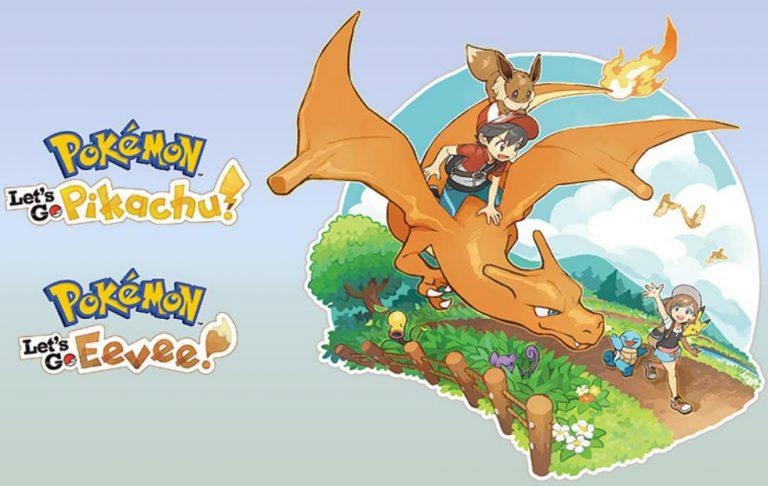 If you're a Pokemon fan who has been undecided on getting a Switch, you probably already know that Nintendo may have finally given you a reason to do so with the announcement of Pokemon: Let's Go, Pikachu! and Pokemon: Let's Go, Eevee! Still not convinced? The gaming giant has just published some details of the upcoming game that could very well clinch the deal for Pokemon fans who have been wishing for a literally new perspective on the classic first game.
The Let's Go pair takes place in the Kanto region and pretty much plays out the plot of the Generation I games, specifically Pokemon Yellow. But unlike the original Game Boy version, players will be able to choose between Pikachu or Eevee, though Nintendo doesn't say if your starting Pokemon depends on which of the two games you buy.
Just like any other Pokemon game, there will be species exclusive to each one. Let's Go, Pikachu!, for example, will have Oddish, Sandshrew, and Growlithe while Let's Go, Eevee! will have Bellsprout, Vulpix, and Meowth. Of course, you can always trade with other Let's Go! players on the Switch via either local wireless or online (which requires a Nintendo Online Service subscription). And, yes, you can battle that way also or, better yet, share a Joy-con with a friend and play together on the same Switch.
There are also other features only available in this version of the game. You can dress up both your Trainer avatar and your Pokemon or even give them a hairstyle. Almost like part Tamagochi, you can pet, tickle, and feed your friend. But never mind that. How about riding on a Charizard, a Lapras, or an Arcanine? Yep, it's a done deal.
That said, there are still many things unknown about the game, like how faithful it will really be to the original in terms of content. Yes, there are gyms and trainer battles, but there's also the bi-directional communication between it and Pokemon GO. Regardless, consider every Pokemon fan's curiosities piqued. Pokemon: Let's Go Pikachu! and Pokemon: Let's Go, Eevee! launches November 16 alongside the optional and separately sold Poke Ball Plus.