Let's Face It: Microsoft innovation makes Apple look bad in the Living Room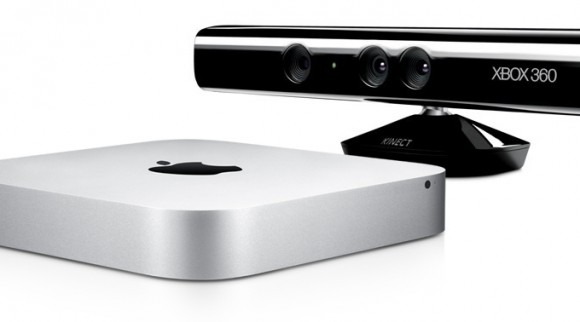 I was recently discussing companies that are trying to make it big with living room entertainment products with a friend, when he asked me which company — Microsoft or Apple — was doing a better job. My first reaction was to say Apple.
After all, as I noted on these pages earlier this week, the new Mac mini is the best computer to hook up to a television, and I'm a firm believer that the Apple TV is the top set-top box in the market. It seemed like an open-and-shut case.
But then I started thinking about things a bit more deeply. More specifically, I thought about Microsoft's Xbox 360 and Kinect devices and all that they offer. Upon doing so, I came to a new conclusion: Microsoft is actually making Apple look bad in the living room, and it's doing so with ease.
See, when I think about Apple's living-room products compared to Microsoft's, I'm left wanting more. For years now, I've hoped that the Apple TV would feature gaming, and it still doesn't. I've wanted it to allow me to record live television, and it doesn't. And although I don't have a problem with it, the latest Mac mini's missing DVD drive is an issue for some folks.
The Xbox 360, on the other hand, comes with many of the things I'm looking for in a home-entertainment device. I can play top-notch video games both offline and online. And if I want to sit back and relax with a favorite movie, I can pop a disc into the device and do so. Even better, Microsoft's console allows for access to a host of streaming services, including Netflix. Combine that with the Kinect, and I don't think there's any doubt that Microsoft is trumping Apple in the living room.
I'll be the first to admit that I'm not the biggest fan of the Kinect or motion gaming. In fact, I've said on SlashGear before that my Kinect is collecting dust. But I can still appreciate innovation when I see it. And I think that Microsoft deserves a lot of credit for delivering a product that breaks down some barriers and sets benchmarks in its respective market.
It's rather odd to say such a thing about Microsoft. In most cases, it's Apple that breaks down the barriers and sets benchmarks. But in the living room, the iPhone maker has been decidedly run-of-the-mill. Rather than push boundaries, Apple has stayed well within them. And in the process, it has allowed companies like Microsoft and Sony to win the battle for the living room.
Before Apple fans jump all over this column, allow me to say that I fully realize that Apple knows what it's doing in the consumer space, as evidenced by its recent financial showing. And in many markets, it has made Microsoft look bad. But whether the company's fans like it or not, the living room isn't one of them.