Let's Face It: E3 Is the Best Show of the Year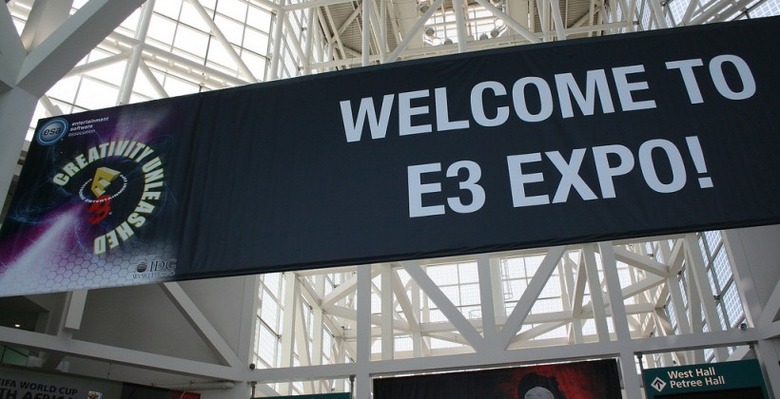 Looking at all of the major conferences in the technology space, it's hard to find one that easily stands above the others. After all, the Consumer Electronics Show is great, and Mobile World Congress is great for mobile customers. Even CTIA can be a winner.
But as far as I'm concerned, the upcoming E3 Gaming Expo, which kicks off on Monday, is the best technology-related show of the year.
[Image credit: Xbox666]
Let's first look at the Consumer Electronics Show. Every year, it's home to over 100,000 people, all looking to either buy the latest gadgets, show off the latest products, or report on them. The show is crowded, it's overrun with products that will never hit store shelves, and over the last several years, the news coming out of the show has dwindled in its value.
To make matters worse, Microsoft said earlier this year that it would no longer hold a major keynote before the show. Considering Microsoft was one of the few companies keeping the CES keynote schedule alive and well, what makes anyone think that it'll be able to hold up over the long term?
Next up, let's turn to another upcoming show — Apple's Worldwide Developers Conference. Yes, I know Apple tends to have big announcements, and I'm fully aware that Tim Cook will be taking stage, but at this point, it looks awfully likely that he won't unveil the iPhone. What's worse, if history is to be our guide, there's a good chance that the keynote will use up most of the time talking about software — something awfully boring.
[aquote]Video games deliver immense amounts of enjoyment to millions[/aquote]
So, that brings us to E3. Yes, software talk is certainly on the docket, but that relates to video games — a medium that's delivering immense amounts of enjoyment to millions of people around the globe. Even better, it's not overrun with people, and news surrounding the event is easily accessible without getting lost the way certain announcements can at CES.
E3 also has one more thing going for it: major hardware announcements. Save for a lull a few years back, E3 has historically been home to the biggest and best product announcements the gaming — and tech — world has seen. This year, Nintendo is expected to show off all of the details surrounding the Wii U, and there's some speculation that its competitors, Sony and Microsoft, might at least hint at their own console alternatives.
Simply put, I just don't see a reason to not be excited by E3. The event will be home to major gaming releases, it'll have a dose of entertainment and suspense, and we'll finally learn more about the consoles we've been so desiring these last many months.
Get ready for E3. It's going to be a fun ride — just like last year.