Lens Bracelets are perfect for photo geeks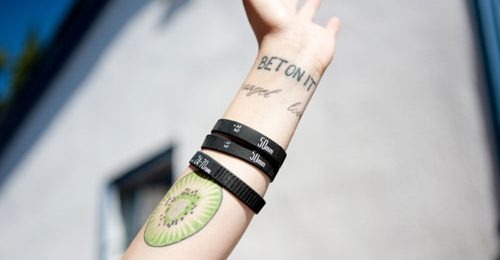 My daughter and just about every other kid in her elementary school are really into the bracelets that are rubber bands in shapes of animals and those thicker silicone bracelets that look like the Livestrong ones from a few years back. If you like that sort of wrist wear too, but you are a photography geek, we have just the thing for you.
A couple new bracelets for the camera geeks out there have turned up on the Photojojo Store. The things look like the rims around lenses on DSLR cameras. They come in two styles with one marked 50mm and the other 24-70mm.
This would be the perfect jewelry to wear while sipping coffee out of that mug that looks like a lens. You can get either of the individual bracelets for $10 each or the pair will set you back $15. Shipping starts at $2.50 via USPS.