Among its CES 2016 lineup, Lenovo has unveiled one of the more interesting wireless mouse accessories we've seen, and it doubles as a remote control. Called the YOGA Mouse, this newly unveiled offering is pocket-sized at 4.43 x 2.36 x 0.53-inches, and it'll be offered in four colors when it launches in April: orange, champagne, silver, and black. The mouse is priced at $69.99 USD.
The YOGA Mouse features a hinge in the middle allowing the user to twist the two halves, rotating them from "mouse" to "remote" for wirelessly controlling presentations and similar things. Rotate the end back, and it becomes a wireless mouse again.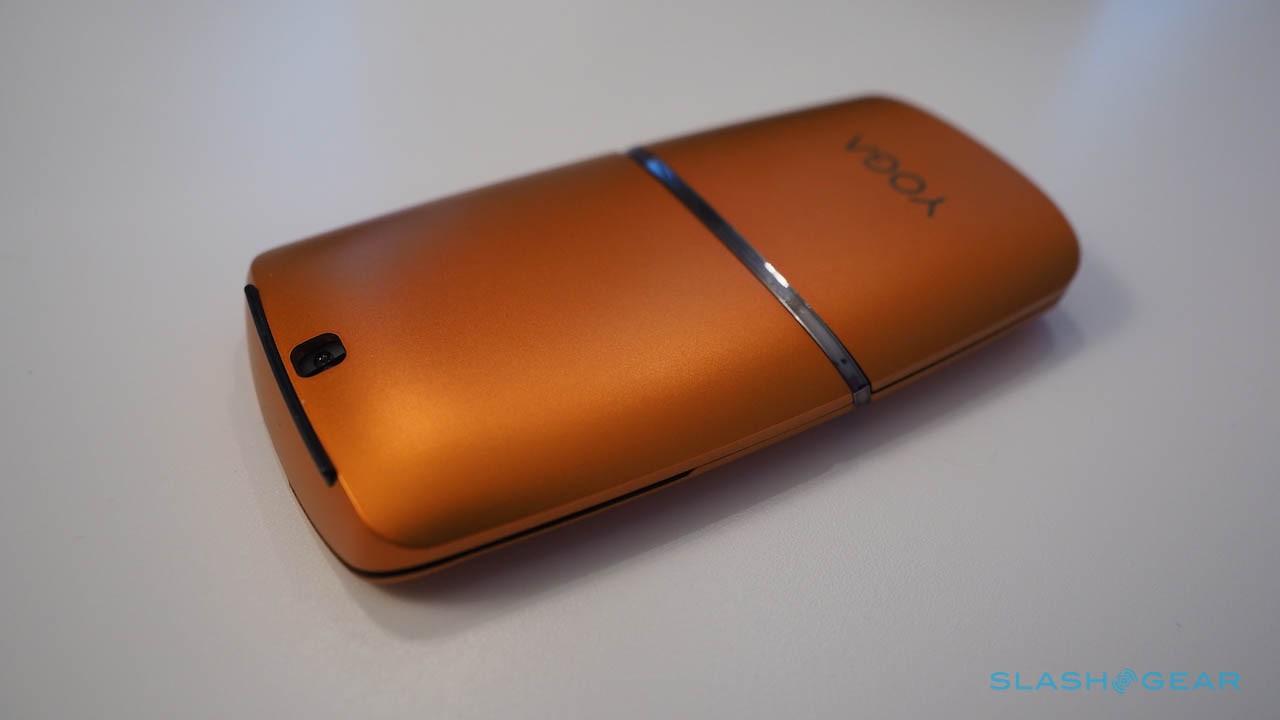 The battery is rechargeable, and lasts for up to a month of everyday use per charge. The sensor offers up to a 1600 DPI, and there's dual-wireless connectivity: both Bluetooth 4.0 for most devices, and 2.4GHz WiFi for the rest. A physical switch is on the end for toggling the mouse on and off.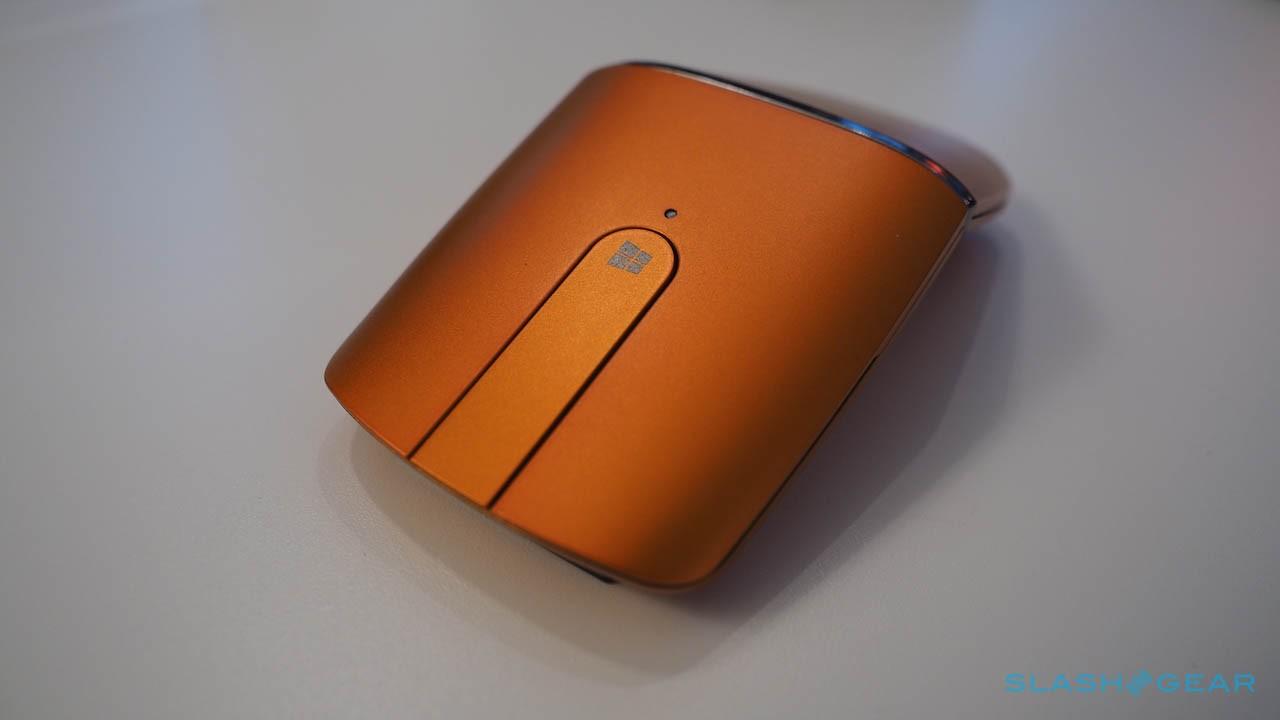 The orange, silver, and champagne colors are designed to match Lenovo's YOGA 900 and 900S models, and there's ebony black for other laptops. Be sure to hit up our Lenovo tag portal for more Lenovo news coming in straight from CES!