Lenovo's Ideapad lineup expands with five new Windows 10 models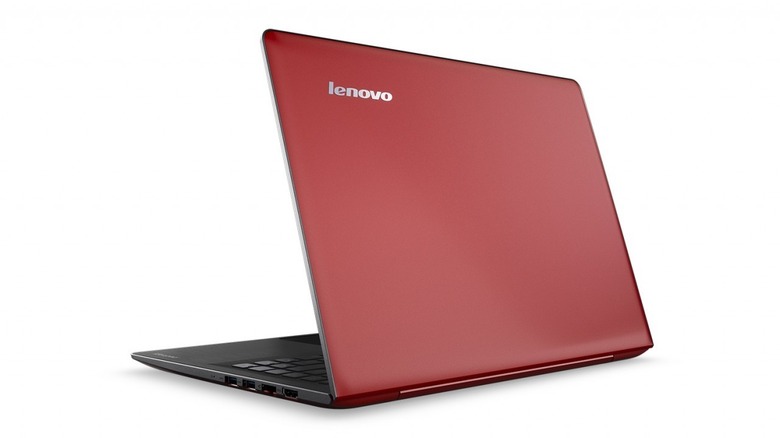 Lenovo has expanded its Ideapad laptop lineup with five new models offering Windows 10. The lineup expansion starts on the low-end of things with the budget friendly Ideapad 100S, a laptop designed to meet the basic needs of users. It goes up from there, with each model offering more features than the last one. In the case of the 500/500S, there's also an AMD-centric hardware configuration for those who prefer it over Intel. The laptops will be arriving for this upcoming holiday shopping season.
Lenovo Ideapad 100S
The Lenovo Ideapad 100S kicks things off, bringing with it Windows 10 Home on a system featuring an 11.6 inch display, 8 hour battery life, Intel Atom Z3735F quad-core processor (Celeron N3050 option available), up to 32GB of storage (64GB on the larger 14 inch model), up to 2GB of RAM, Bluetooth 4.0, 802.11 b/g/n WiFi, one USB 3.0 port, two USB 2.0 ports, HDMI, and an SD card slot.
Price starts at $189 USD for the 11.6 inch mode, and $259 USD for the 14 inch model.
Lenovo Ideapad 300 & 300S
For those who need a bit more, there's the Ideapad 300S, offering up to 6th-gen Intel Core i7 processors, 8GB of RAM, 1TB of storage, stereo speakers alongside Dolby Home Theatre, and up to 5 hours of run time on a charge (starts at $479 USD).
The Ideapad 300 is similar, but offers AMD Radeon R5 M330 graphics option instead of NVIDIA GeForce 920M 2G (Intel HD integrated graphics is an option on both system). Battery life on this model is a bit shorter at up to 4 hours on a charge. Price starts at $399 USD for the 14 inch model, and $549 USD for the 15 inch model.
Ideapad 300 series
Ideapad 300S series
Lenovo Ideapad 500 & 500S
Rounding it out is the Ideapad 500 and 500S. The Ideapad 500 is available as both Intel and AMD systems, with the former offering up to 6th-gen Core i7 processors, and the other up to AMD A10-7300. Come come with Windows 10, ad offer up to 8GB of RAM, as well as up to a 1TB HDD, optional optical drive, up to 4 hours of battery life, JBL speakers alongside Dolby Advanced Audio, a 4-in-1 card reader, and more.
The AMD model starts at $399 USD, and the Intel model starts at $499 USD.
The 500S, likewise, is very similar, offering a 13.3 inch display, up to 1TB of storage, 4.5 hours of battery life, and up to 8GB of RAM. Price currently unknown.
Ideapad 500 series
Ideapad 500S series