Lenovo's Dropcam rival just passed through the FCC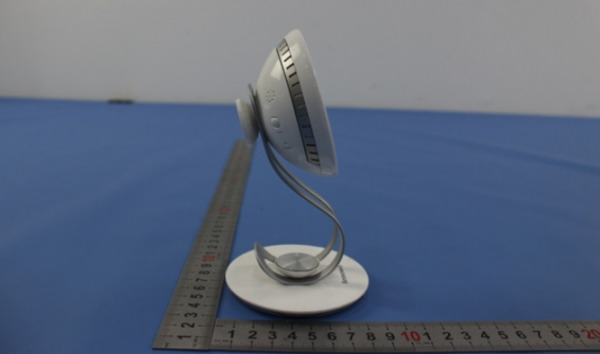 Lenovo is set to jump into the connected home market, as a new home security camera dubbed the 'Cloud Camera' has been spotted making the FCC rounds. The device, which pretty plainly copies some of the Dropcam aesthetic appeal, comes suspiciously ahead of CES, where Lenovo typically unveils a myriad of new products. Though we are used to seeing the monitors and tablets peppered amongst their smartphone and laptop computer offerings, this marks a first for the company. Though light on details, the FCC has given up enough to make this one intriguing.
The camera housing is mounted on a slightly curved and slotted tower, which could mean it can be mounted anywhere along that frame like a slider. there is an included base, too, though it's not yet clear if the camera/base can be detached from the mount on the consumer level.
The Lenovo Cloud Camera will handle both audio and visual capture, and looks like it will be recording in 1280 x 720 at 30fps. An f3.6 wide-angle lens captures the action, and has an HD CMOS sensor.
The software mentioned int he user manual is about what you'd expect, with the ability to check in on your home and link multiple cameras to your account. You can even use your Cloud Camera as an intercom with the included speaker/microphone. A timeline of activity keeps you in-the-know about activity when you're away.
The FCC details are interesting, but we're not yet considering them final. External photos, for instance, seem to show a microSD card slot, but there is no mention of it in the user manual, which is also a bit sparse.
We're not sure if this will show up at CES, but we'll be on the lookout for it nonetheless. If Lenovo can get the feature list and pricing right, this could be quite disruptive to incumbents like Dropcam and the rising Simplicam.
Source: FCC
Via: Zatz Not Funny