Lenovo caters to the unusual lounge with new Vista Media Centres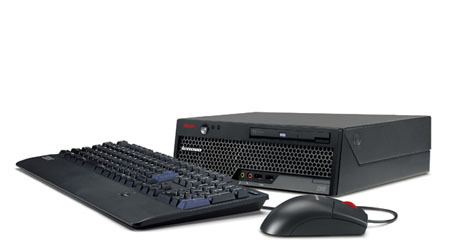 People in the market for a media centre PC are often as equally swayed by the looks of the thing as they are the specifications; after all, if it's going to take pride of place in your living room then it has to at least make a token effort to fit in aesthetically.  Some machines do that by trying to be as small as possible, others go the "high-end hifi" route and gloss themselves up... and then there's Lenovo.  I'm not sure exactly what sort of interior design you'd have to have in order for the ThinkCentre M55 Ultra Small to blend in – a Klingon Bird of Prey theme, perhaps? – but thankfully the guts of the thing stand up to inspection even if the casing is an acquired taste.
$1,184 gets you a 1.86GHz Intel Core 2 Duo E6300 processor, 1GB RAM, Intel Q963 Express chip set with built in graphics, a 250GB HDD and a DVD super multi-format burner.  It runs the media-enabled Vista Business OS, and should be available in Japan on March 16th.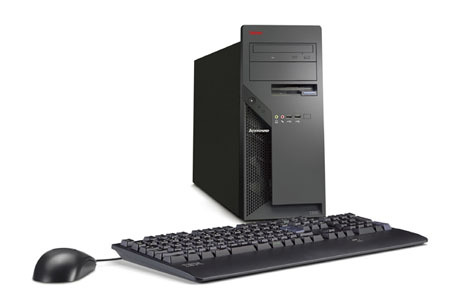 If you're entirely unbothered by appearances, then perhaps the ThinkCentre M55 Tower is more up your street.  Ideal for stashing in a discrete cupboard, the $1,121 unit also has the Intel Core 2 Duo E6300 processor, 1GB memory and multi-format DVD burner, but upgrades to an Intel Q965 Express chip set and 500GB hard-drive.
Lenovo [via Pclaunches]