Lenovo has been pushing out some interesting devices, and its new YOGA Tablet 2 is one of the biggest stands outs among them. How so? For starters, you can hang it on the kitchen wall when you're trying to follow a recipe. The hinge is rounded, doubling as a grip when holding the tablet in portrait orientation. This same hinge allows the "display" to be adjusted in the same smooth increments as a laptop when attached to the accompanying keyboard. Do these features round out an already excellent tablet, however, or are they merely gimmicks? Read our full review to find out!
Hardware
Lenovo's YOGA Tablet 2 is an impressive little device. Upon first picking it up, you'll notice that it is lighter than expected, but that the light weight doesn't come with a cheap feel. The related keyboard is the same way, offering a thin but sturdy profile with low-profile keys and a magnetic hinge. When paired together, the tablet and keyboard form a device about the size and shape of a netbook, folding together into a near-seamless hard-backed device.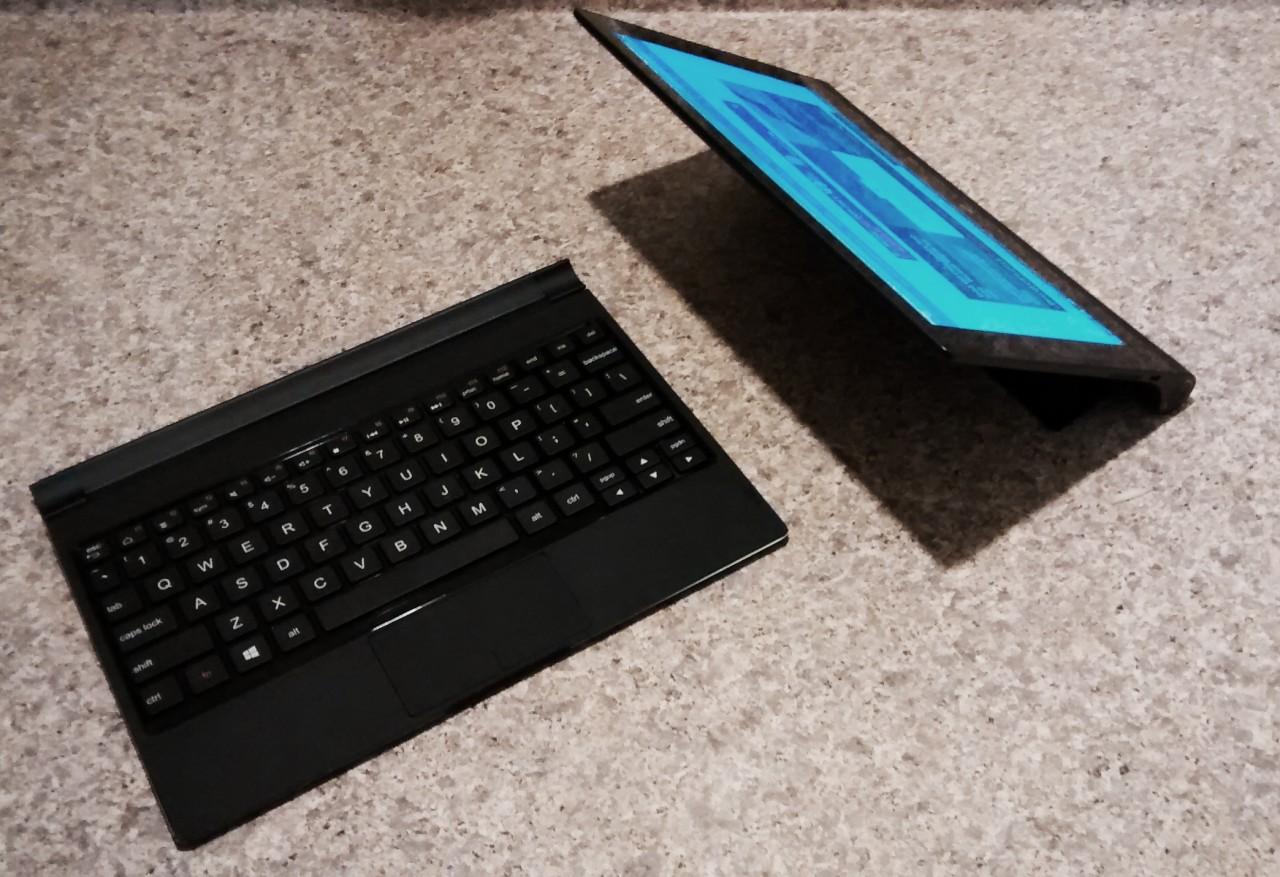 The hinged portion of the tablet is perfectly round, with the power button being nestled in one end and the audio jack in the other. The kickstand folds flush into the back of the tablet, and "rolls" open with a firm twist using one's palm. From there, there's a decent sized hole in the kickstand allowing the tablet to be hung on the wall — something that comes in very handy when using the tablet to browse and follow recipes while cooking, and perhaps while watching a movie in cramped quarters.
The hinge allows for a surprising degree of articulation — you can fold the tablet nearly all the way open before the hinge will collapse into place (tablet mode). This is important for users who plan to use the tablet with the keyboard as a laptop. Unlike the earlier Surface models and many other combo devices, which have either singular or rigid kickstand positions, the YOGA Tablet 2 can be positioned anywhere between completely vertical and completely flat.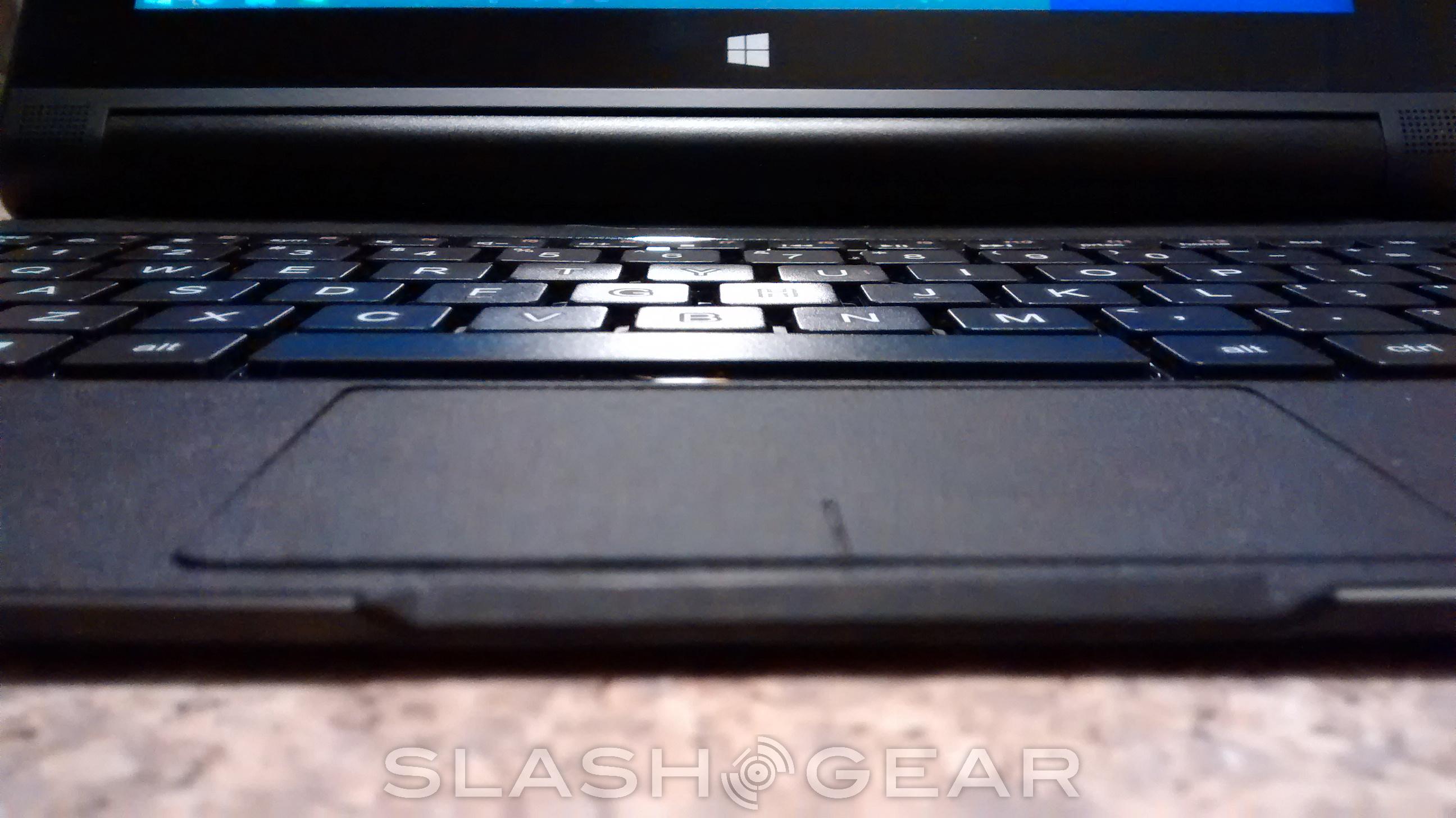 Our YOGA Tablet 2 features an Intel Atom Z3745 1.86GHz processor, 2GB of memory, 32GB of storage, Intel HD Graphics, and is running Windows 8.1. A pair of large-chamber speakers are on the front complemented by a JBL subwoofer, Wolfson Master Hi-Fi, and Dolby Audio. The back of the tablet features an 8-megapixel camera, and the front features a 1.6-megapixel camera.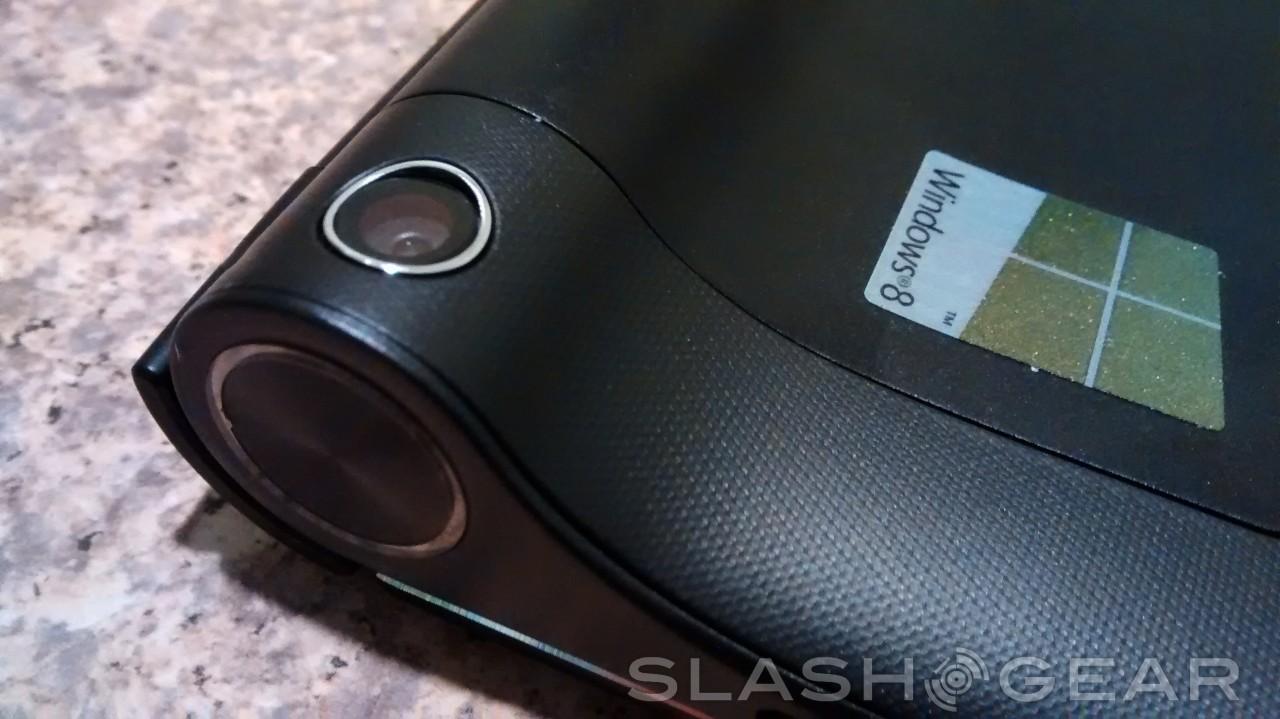 Both 8-inch and 10-inch displays are available in 1920 x 1200 resolution. There's a micro SD card slot for expanding the storage by up to 64GB, a micro USB port, and 6400mAh/9600mAh capacity batteries, depending on which model you get. Connectivity includes Bluetooth 4.0, 802.11 a/b/g/n WiFi, and MiMo.
Software
Lenovo includes several applications with the YOGA Tablet 2, some of which will be familiar to those who have used the company's newer hardware. For those with a Lenovo ID, there's SYNCit HD to backup contacts, SHAREit for sending multimedia content to other devices with SHAREit, and CLONEit for cloning the system to a new PC. In addition, the tablet also features Security HD for helping keep things secure, and one year of Office 365 Personal with 1TB of cloud storage.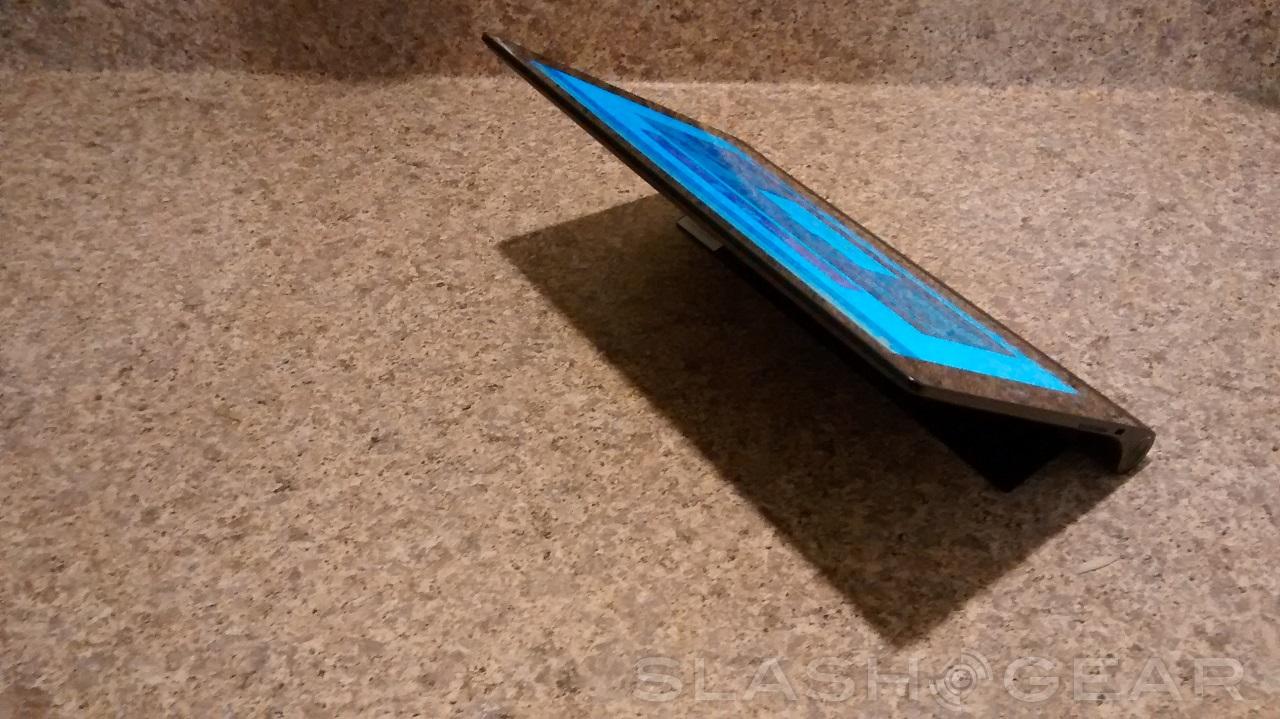 Performance
Performance was solid, and the benchmarks are comparable to other Windows slates. The system is snappy and there were no issues running applications or other tasks. Battery life runs 8 to 10 hours, depending on usage and which model you have.
Conclusion
Lenovo has a serious winner with the YOGA Tablet 2, and you'd have to be picking at the tiniest things to find any issue with this slate. The tablet is incredibly thin, and retains a light weight without feeling cheap or flimsy. The hinge has a welcomed design, not only allowing for precise adjustments but also doubling as a grip for holding the slate. The keyboard is likewise a welcomed combination of thin and lightweight, and it sits perfectly on the display when the hinges are snapped together.
This is the first tablet + keyboard combo I've used that doesn't feel like a hassle — everything fits together perfectly, works as it is supposed to, and does so with more features than commonly found on these devices without making a nuisance of itself. If you're in need of a tablet with a little extra oomph, you can't go wrong with the YOGA Tablet 2.
The 8-inch model is priced at $279 USD, and the 10-inch model is priced at $369 USD.