Lenovo Yoga Tab 3 Plus 10 leaked to be a high res Android slate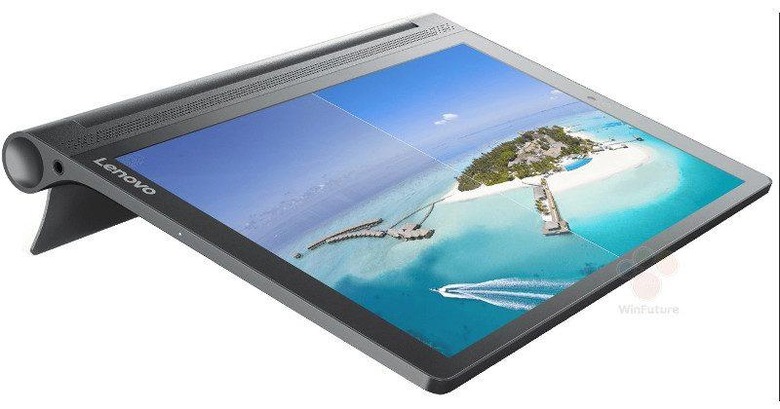 Dell has already backed out of the Android tablet market and Samsung's upcoming tablet flagship is probably mid-range at best. Some OEMs, however, haven't thrown in the towel yet. At IFA 2016 next week, Lenovo is expected to unveil new tablets, including an Android one. And based on this leak, the Lenovo Yoga Tab 3 Plus 10 nis going to be a mixed bag, with its finest qualities being its QHD screen and generous 9,300 mAh battery.
In terms of specs, the Yoga Tab 3 Plus 10, a very lengthy name to be honest, is also a somewhat higher mid-range Android tablet, with a few premium specs thrown in. The Qualcomm Snapdragon 650 processor barely crosses the threshold, and 3 GB of RAM fails to reach the baseline for high-end mobile devices. Still, a resolution of 2560x1600 crammed into a 10-inch panel offers pretty good pixel density.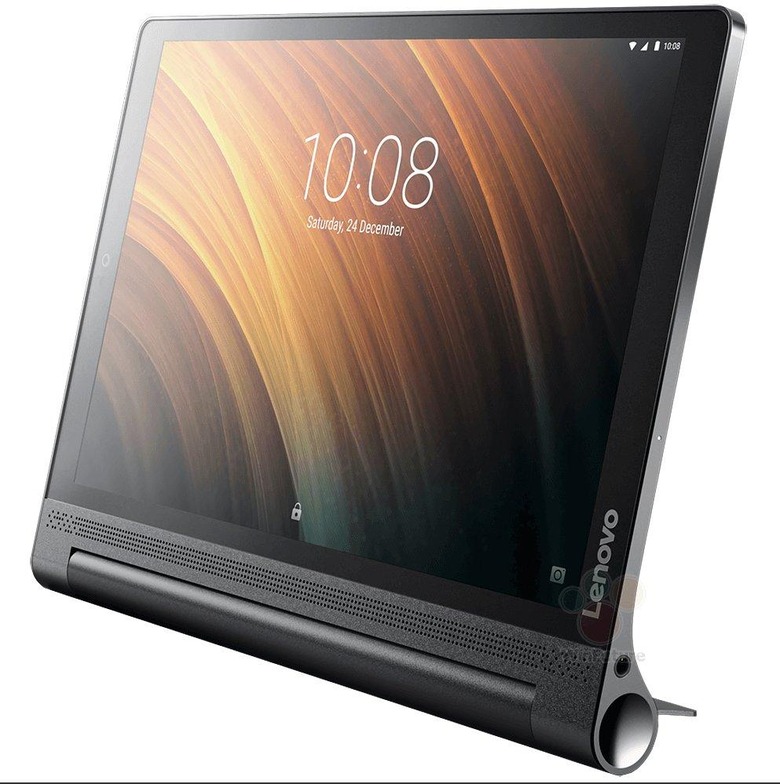 The 9,300 mAh battery is no slouch either, given its relatively smaller size. It is expected to offer at most 18 hours of usage, give or take. Given this will most likely be marketed as a multimedia consumption device, actual numbers might be even lower.
As an Android tablet in Lenovo's Yoga line, do expect some of the staples we've seen in the past, like JBL speakers and that oh so odd hinge system. At least it will allow you to conveniently and securely hang the tablet on a hook. No built-in projector for this one, though.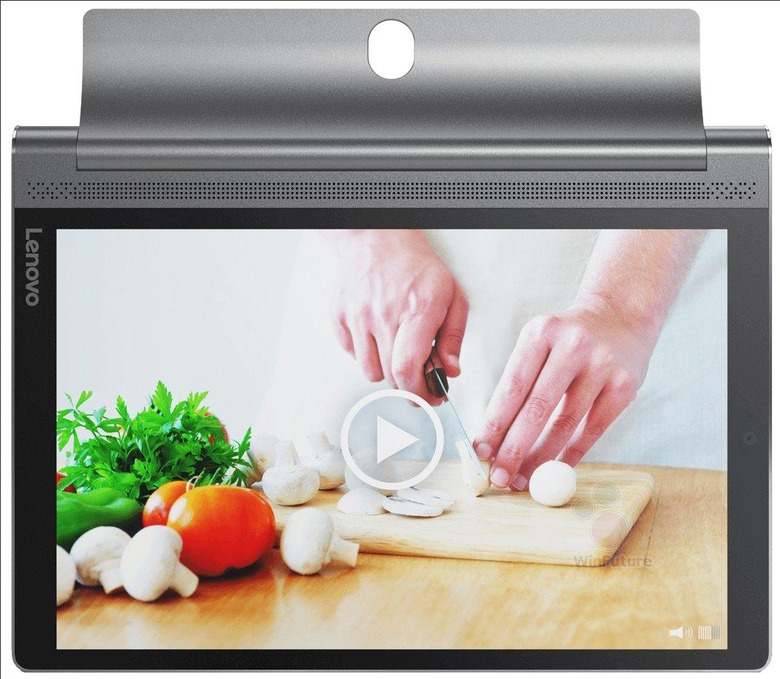 Expected prices for the Lenovo Yoga Tab 3 Plus 10 go from 349 EUR ($390) for a Wi-Fi only model to 400 EUR ($450) for added LTE connectivity. The Android tablet, which is said to still run on Android 6.0 Marshmallow, is expected to vie for attention at IFA 2016 in Berlin, along side other Windows Yoga tablets and Moto Z Moto Mods.
VIA: WinFuture.de