Lenovo Yoga S940, Yoga A940, Yoga C730, Yoga Mouse bring on the smarts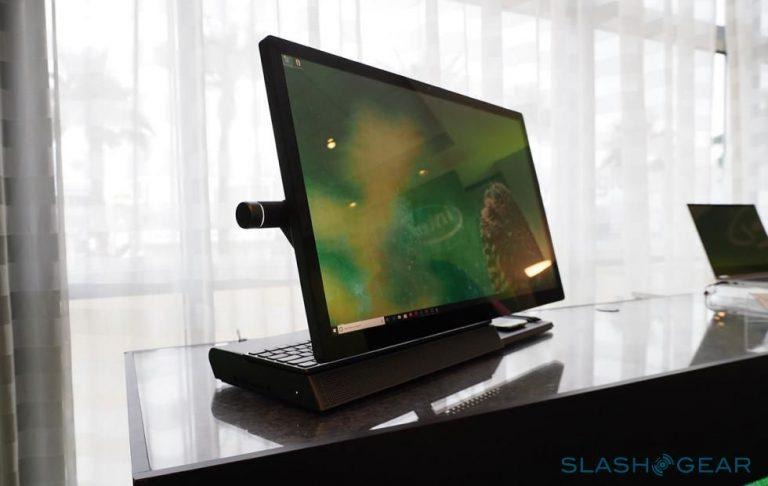 "Smart" is the buzzword underlying today's tech products, from smart phones to smart cars to smart homes and even smart cities. It is almost ironic that one of the most powerful devices we have, the PC, is almost getting left behind. At CES 2019, Lenovo is proving that it doesn't have to be. With the Yoga S940, the company is bringing out its smartest laptop yet and the Yoga A940 makes smart use of all its power and flexibility. But being smart doesn't just mean AI and the Yoga C730 and Yoga Mouse with Laser Presenter show how you can also be smart about work.
Lenovo Yoga S940
Our laptops are naturally more powerful than our smartphones yet most of the AI features are ironically being lavished on mobile devices instead. Lenovo is changing that with the Yoga S940 which is equipped with AI features you never thought you needed on a PC.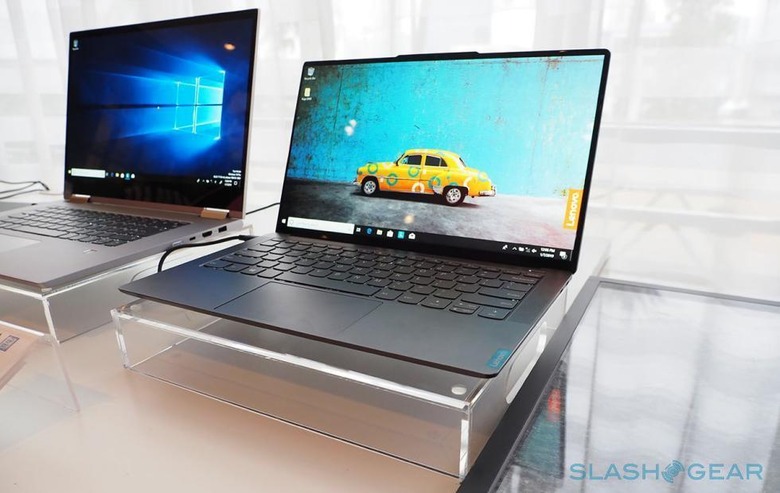 Mobile workers naturally gravitate towards a laptop because it allows them to work anywhere and everywhere. That doesn't mean, however, that all places are ideal for working, especially when it involves taking calls. Lenovo's Smart Assist AI features will be able to intelligently filter out ambient noise and even blur distracting backgrounds so you can confidently take that important video call even in a crowded coffee shop. Working in public also has its privacy downsides, especially when you need to walk a way to get your latte. The Yoga S940 can automatically detect your absence and lock the screen in that scenario. It can even warn you if someone's shoulder surfing on your top secret work.
The Lenovo Yoga S940 isn't just smart. It's also powerful, running on an 8th-gen Intel Core i7 with up to 16 GB of LPDDR3 memory. Its 13.9-inch "contour glass" screen is available in either UHD resolution or FHD with Dolby Vision. The laptop will be available in May with a starting price of $1,499.99.
Lenovo Yoga A940
Lenovo has long stopped using the Yoga brand just for its 360-degree convertibles. Now the line spans conventional laptops and even a new all-in-one PC. That said, the Yoga A940 is still worthy of the name because of the way it can tilt to the angle you need. Yes, this is Lenovo's version of the Microsoft Surface Studio.
You can already tell that the Yoga A940 is a monster just by looking at it. The 27-inch touchscreen, which can either be 2K or 4K, is the perfect canvas for doing creative works. Especially considering is supports an Active Pen. But more than just its smart tilting capability, the Yoga A940 also boasts of the same Smart Assist features as its more portable sibling. Lenovo doesn't stop there either. a new Lenovo Precision Dial lets you make fine adjustments without having to take your hand off the pen. You can even place it on the left or right side of the computer, depending on your preference. How's that for smart?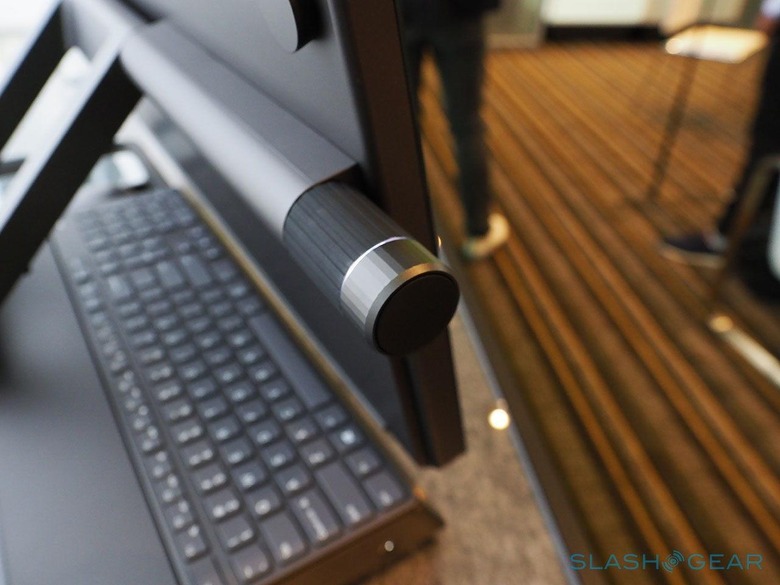 Powered by an 8th gen Intel Core i7 and up to 32 GB of DDR4 RAM, the Lenovo Yoga A940 adds an AMD Radeon RX 560 for even more power. The all-in-one PC features a smart design with a keyboard storage and mouse pad that also serves as a wireless charging dock for phones. Expect the Lenovo Yoga A940 to arrive in April with a $2,349.99 price tag.
Lenovo Yoga C730 with AMOLED
Being smart doesn't only mean having AI features. It also means being smart about the hardware resources being offered. With today's focus on graphics, images, and audiovisual content, both creators and consumers need hardware that brings out of the best quality of content. With a 15.6-inch 4K AMOLED touch screen and JBL speakers with Dolby Atmos, the Yoga C730 convertible brings out high-quality images and sound, whether you're consuming them or creating them.
The latter is especially made possible by the 8th gen Intel Core i7 processor and up to 16 GB of DDR 4 RAM. With an Active Pen 2 inside the box, creators can jump in quickly and starting whipping out content without missing a bit. The Lenovo Yoga C730 will launch in April starting at $1,649.99 but, unfortunately, won't be available in the US.
Lenovo Yoga Mouse with Laser Presenter
Last but not least, Lenovo has another smart 2-in-1 device, this time an accessory rather than a PC. Have you ever come across a time when you had to use both a mouse and a laser presenter but ended up picking the wrong one and embarrassing yourself in public? Or, worse, forgetting one or the other just because you have to bring two small peripherals with you? Those are exactly the situations that the Lenovo Yoga Mouse with Laser Presenter hopes to avoid.
It may look like an odd mouse but its angular form makes it possible to simply twist it into a flat rectangle. But rather than just be inert and useless, its portable form also doubles as a laser presenter when needed. The Lenovo Yoga Mouse with Laser Presenter goes on sale in June for only $69.99