Lenovo Yoga S730 Is An Ultra-Sleek Compromise-Free MacBook Rival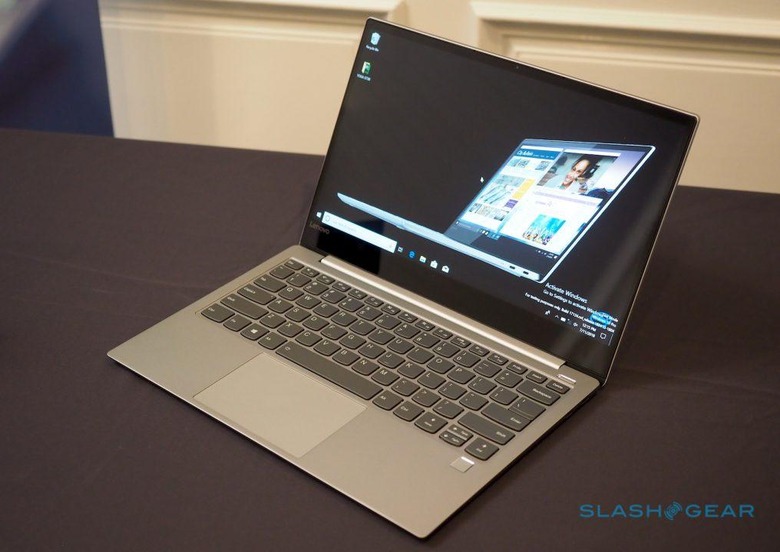 Lenovo's Yoga line has traditionally meant 360-degree hinges, but with the arrival of the Yoga S730 it's embracing high-end regular notebooks, too. Successor to the IdeaPad 720S, the new laptop is aiming for the bags and briefcases of those needing a super-skinny ultraportable with a traditional display.
Making its debut at IFA 2018 today, the Yoga S730 has a 13.3-inch screen. That runs at 1920 x 1080 Full HD resolution, and uses an ultra-low power IPS panel for longer battery life. Indeed, Lenovo says that it expects the notebook to run for up to 10 hours, and then use Rapid Charge to get back up and running again quicker after that. That's despite having a 15-percent brighter screen than the old IdeaPad 720S, clocking in at 300 nits.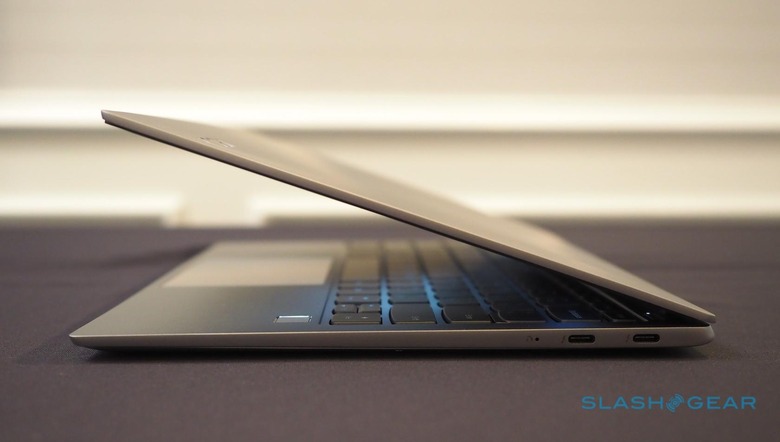 It's definitely slim. At 11.9 mm thick, and tipping the scales from 2.6 pounds, it's hard to imagine a bag that the Yoga S730 couldn't squeeze into. Despite that, you still get decent processor options. Lenovo will be offering 8th Generation Intel Core i5-8265U and Core i7-8565U chips from the Whiskey Lake family, both with Intel HD 620 graphics.
Memory will come in at either 8 GB or 16 GB, and there's a choice of PCIe SSD storage from 128 GB through to 1 TB. Lenovo's engineers have found room for Dolby Atmos support, too, along with a far-field microphone array. That can be used for waking the Yoga S730 up from across the room and conversing with Cortana.
As for ports, there'll be two Thunderbolt 3 each handling power, data, and external display support. A third, USB 3.1 Type-C port will be happy with either power or data. Finally, there's an audio jack and a fingerprint sensor.
Getting all of that into a manageable form-factor took some design effort. Probably most notable is the new cooling architecture, which Lenovo introduced on the Yoga S730. That turns the keyboard perforations into a ventilation grille. Skinnier display bezels have also helped: just 6.69 mm at the top, and 3.62 mm at the sides.
The result is a notebook that focuses directly on the needs of typical laptop users, and it's likely to be popular for that reason. At only very slightly thicker and heavier than a 12-inch MacBook, but with considerably more power and a noticeably larger display, the Yoga S730 carves out a new – and welcome – niche in the Yoga line-up.
Lenovo says the Yoga S730 will go on sale in November, with a starting price of $999.99.