Lenovo Yoga 730 packs Alexa and Cortana into the same 2-in-1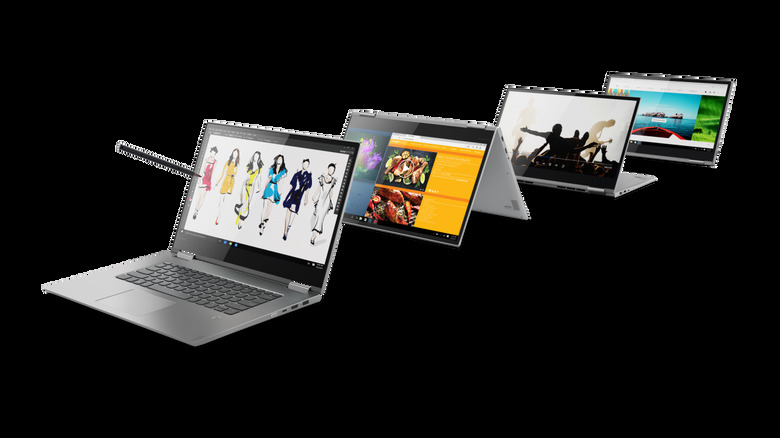 Lenovo has showed up to MWC 2018 with a pair of new Yoga 2-in-1 notebooks in tow. The company today announced the 13-inch and 15-inch Yoga 730, which offer a number of improvements over their predecessors. Perhaps the most interesting thing about these new Yoga notebooks, however, isn't the hardware on the inside, but how Lenovo approaches AI smart assistants.
Obviously, any machine running Windows 10 is going to feature Cortana, as she's a big focus in Microsoft's latest operating system. Lenovo has decided that in the case of the Yoga 730, Cortana isn't enough, pairing her with Amazon's Alexa as well. It isn't too often we see notebooks and PCs with Alexa compatibility, so if you're already part of Amazon's AI ecosystem, this might be a notebook to consider.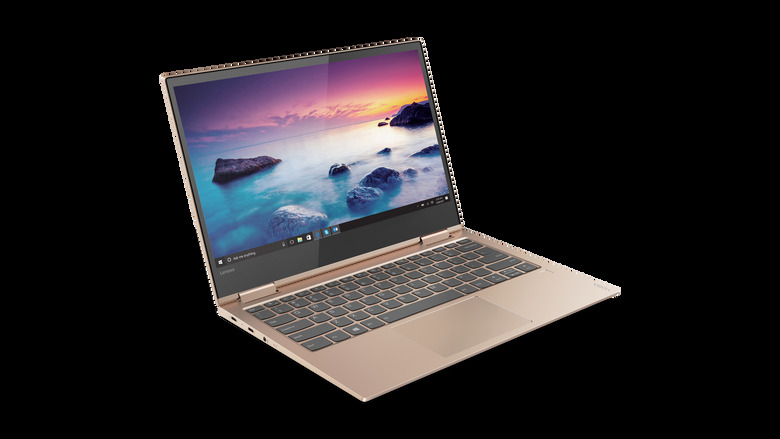 The Yoga 730 can be outfitted with up to a UHD IPS display depending on your configuration, and with these releases, we're seeing Lenovo drop total weight and thickness over previous versions. It isn't a huge drop, but the 15-inch Yoga 730 clocks in at 4.16 pounds, while the 13-inch is down to just 2.46 pounds. Indeed, the goal here is to create a portable 2-in-1 that doesn't skimp on power as much as other notebooks and ultrabooks in the space.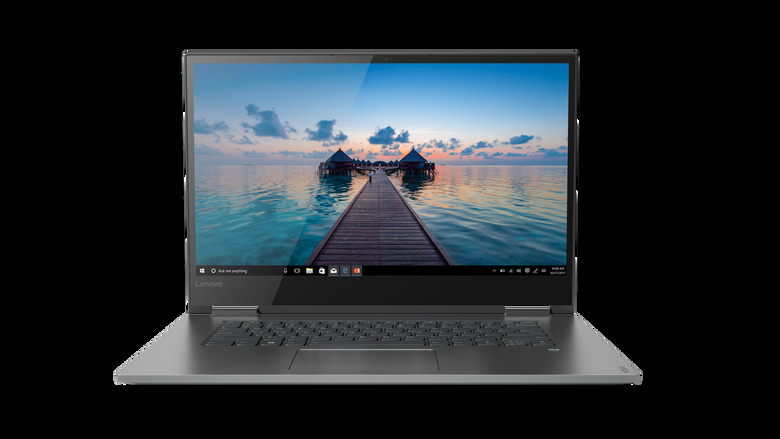 On the inside, the hardware you'll find largely depends on the configuration you opt for. You can choose a CPU as powerful as an 8th-gen Core i7 in both machines, and in the 15-inch 730 in particular, you also have the option of discrete NVIDIA GTX 1050 graphics. Both notebooks will be compatible with Lenovo's Active Pen 2, and both have been outfitted with a pair of JBL speakers that should hopefully sound a little better than your standard notebook fare.
Both Yoga 730 models have similar starting prices, with the 13-inch starting at $879.99 and the 15-inch beginning not much higher at $899.99. Obviously, your final price depends on what kind of configuration you decide on, and with different options for the CPU, display, RAM, and storage, there are quite a few variables at play when determining total cost. We'll see both of these notebooks launch in April 2018, with both available in iron grey and platinum silver and the 13-inch also sporting a copper color option.