Lenovo YOGA 3 11 and 14 trim hybrid thickness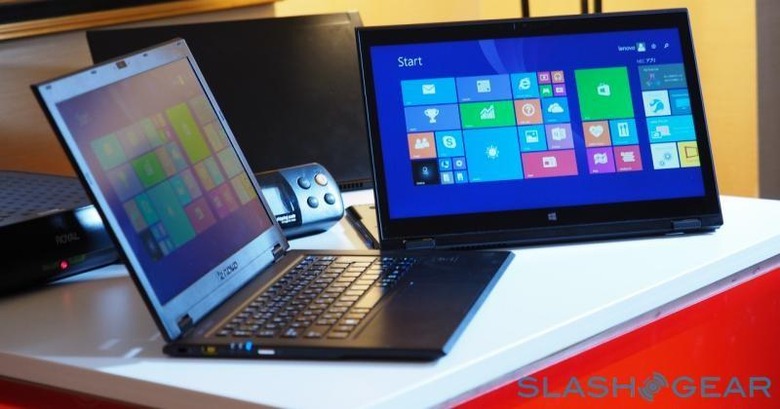 Lenovo can't get enough of its flexing, twisting hinge, and the latest notebook to bear the YOGA name is the new YOGA 3 11 and 14, fresh to CES 2015. Available in 11- and 14-inch sizes, the smaller model is the lightest YOGA so far, at 15.8mm thick and 1.1kg. Its bigger sibling, meanwhile, packs a 14-inch screen into a form-factor more commonly associated with 13-inch models. Small size doesn't mean compromised power, however.
In fact, Lenovo will be offering YOGA 3 configurations with up to Intel Core i7 chips, on the 14-inch at least. The 11-inch gets Intel's Core M chips. Both versions run Windows 8.1 with Full HD displays, and have up to 8GB of memory.
Lenovo YOGA 3 11
Connectivity includes WiFI 802.11ac and Bluetooth 4.0, and there are stereo speakers and Waves audio. Ports include two USB 3.0, a USB 2.0 port that doubles as the power socket, 4-in-1 card reader, audio output, and a Micro HDMI port.
Storage is either 128GB or 256GB of SSD, or a 500 hybrid drive with 8GB of speed-enhancing flash memory. A 720p, 30fps camera sits above the screen.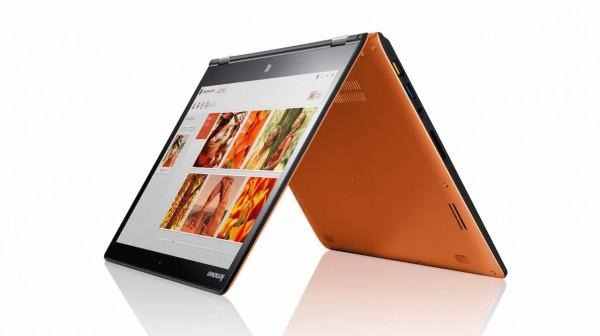 Graphics are Intel HD as standard, though the 14-inch YOGA 3 can be outfitted with a discrete NVIDIA GPU as an option.
The Lenovo YOGA 3 11 and 14 hit stores in February, priced from $799 and $979 respectively.
Lenovo YOGA 3 14