Lenovo X121e 11.6-inch notebook launches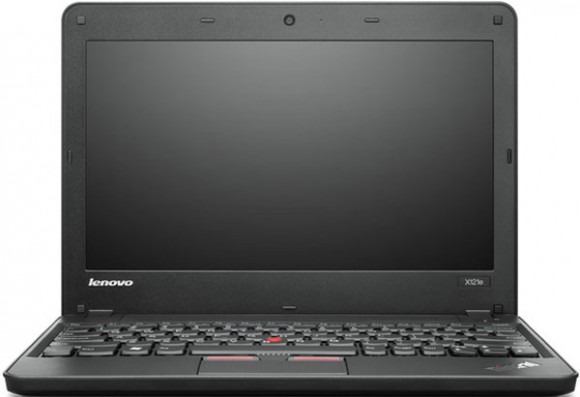 Lenovo has a new notebook that has launched with a very small and portable design that should be interesting to the mobile type looking for ultimate portability. The new notebook is called the Lenovo X121e and it has an 11.6-inch screen and can be had with either Intel or AMD CPUs inside. Those that opt for the Intel CPU version will also be able to get an SSD for storage to make the machine use less power and run faster.
The AMD version of the notebook uses a C-50 or E-350 APU with the AMD A50M chipset. On the Intel side, the machine gets the Core i3-2357M CPU at 1.3GHz with the UM67 chipset. Storage for the AMD C-50 version is to a 250GB HDD and it has a 3-cell battery and 1GB of RAM. The AMD E-350 powered version gets a 250GB HDD as well but is crammed with a more robust 6-cell battery and 4GB of RAM.
On the Intel side, the rig gets a 320GB HDD and 2GB of RAM with a 3-cell battery standard. Upgrades for the Intel version include a 128GB SSD, more RAM, and a 6-cell battery. All of the versions use the same 11.6-inch matte screen with 1366 x 768 resolution. They also all have WiFi, HDMI out, webcam, Bluetooth, and WiMax/3G options. Pricing runs €399 to €729 for Europe.
[via VR-zone]