Lenovo X1 Carbon, X1 Yoga, and X1 Tablet get a 2017 update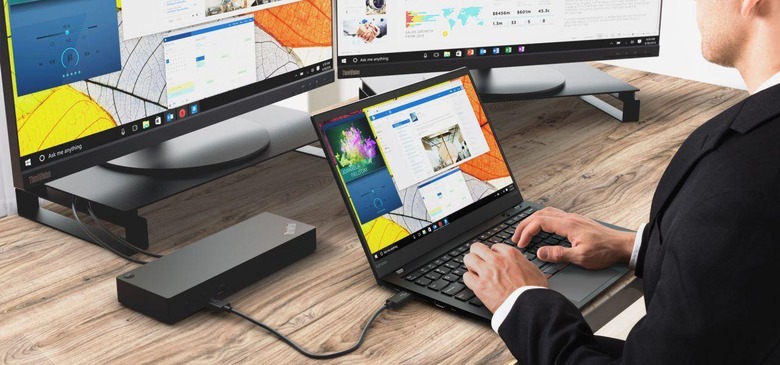 On the heels of CES 2017 comes all the details on Lenovo's latest X1 product lineup update. The Lenovo X1 Carbon, the company's beastly business ultrabook, stands chief among the new lineup, and is joined by the similarly fantastic X1 Tablet and X1 Yoga. The line was first popularized by the X1 Carbon, and 12 months ago Lenovo introduced the expanded lineup, which are now themselves updated with this latest array of devices.
Lenovo X1 Carbon
This is the fifth-generation Lenovo X1 Carbon, and it will be available in two colors, black and silver, the latter of which is new to the model. This model offers up to 15.5 hours of battery life on a charge, and that's despite the ultra-light and small body.
Says Lenovo, the fifth-generation model squeezes a 14-inch IPS display into a 13-inch laptop form factor. The model also boasts a sub-2.5lbs weight, something Lenovo says is the highest in its class. Other notable features include faster LTE speeds, Thunderbolt 3, an IR camera for facial recognition, fingerprint sensor, and much more.
The Lenovo X1 Carbon will launch this upcoming February with a starting price of $1,349 USD.
Lenovo X1 Tablet
Joining the X1 Carbon is the new Lenovo ThinkPad X1 Tablet, a tablet with MIL-SPEC tested durability, a two-in-one design, and modules that expand its abilities. These modules include port expansion and, says Lenovo, up to 5 hours of battery life on top of the regular battery life. There's also the integrated projector option and what Lenovo describes as a 'wide range' of docking options.
The ThinkPad X1 Tablet will be available in March starting at $949 USD.
Lenovo X1 Yoga
Finally, there's the 2017 version of the ThinkPad X1 Yoga, a similar machine that features the Yoga flexibility we've come to know and love. This model sports Windows 10, a 14-inch OLED display with 100% Adobe RGB color, Intel Iris Graphics with better performance than Intel HD Graphics, and the requisite ThinkPad Pen Pro with a better elastomer tip and more friction on glass.
Lenovo says this model's 'unique rise and fall' keyboard has been improved, and is now able to lie fully flat when in tablet mode. The X1 Yoga will be available in February starting at $1,499 USD.