Lenovo V730 leak: a business laptop that isn't a ThinkPad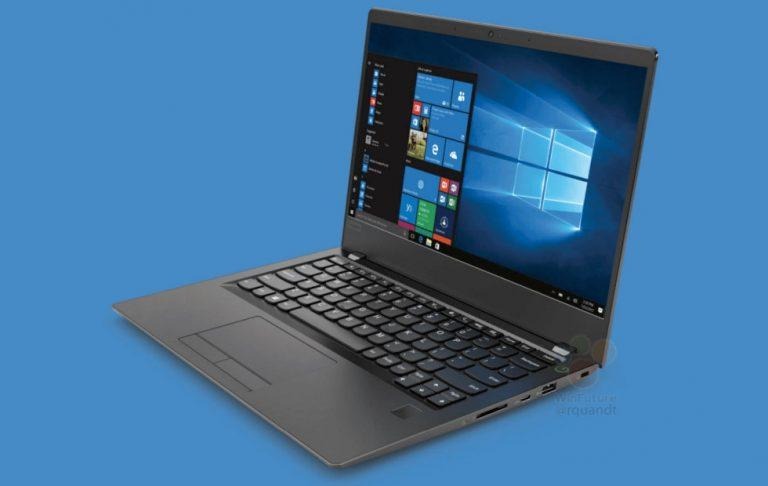 Ever since it acquired IBM's PC business, the ThinkPad has become Lenovo's standard bearer for its business-class laptops. While it does have its own laptops, including the Yoga and the new V series, those have been relegated to other purposes and features, like gaming, affordability, or flexibility. It seems, however, that the world's biggest PC vendor is going to mix things up a bit with a new Lenovo V730 that will have all the specs for a business laptop but without the Thinkpad branding.
The ThinkPad, which just recently celebrated its 25th birthday, has always been held as the epitome of a no-nonsense portable computer for more serious pursuits. Its industrial and rather rugged looks clearly say that it is for work rather than play.
None of that can be found in this Lenovo V730. The laptop's design is bland, almost boring. It has all the seriousness of a ThinkPad, but without the telltale signs of one, especially the iconic TrackPoint. You still get a black lacquered metal case that shouts "work computer".
Inside is where all the action really is. You get an 8th gen "Kaby Lake" Core i7-8550U processor, with up to 16 GB of DDR4 RAM supported. Built-in PCIe SSDs can support up to 512 GB. The display, however, might be a bit disappointing, at 13 inches with only 1920x1080 pixels and no touch support. That last bit is especially weird since it the V730 can supposedly lie flat at 180 degrees. It has, on the other hand, a plethora of connectivity options, including 2x2 MIMO AC Wi-Fi, Bluetooth 4.1, Ethernet, two USB 3.0 ports, a USB-C 3.0 port, a full-sized HDMI port, and an SD card reader. No LTE option, sadly.
No word yet on when the Lenovo V730 will be announced but, considering CES is just around the corner, it could be sooner rather than later. As for the price, Lenovo's V series has mostly been on the "economy" class and will undoubtedly be cheaper than a ThinkPad.
VIA: WinFuture