Lenovo unveils IdeaCentre Q190 and new C-Series all-in-one PCs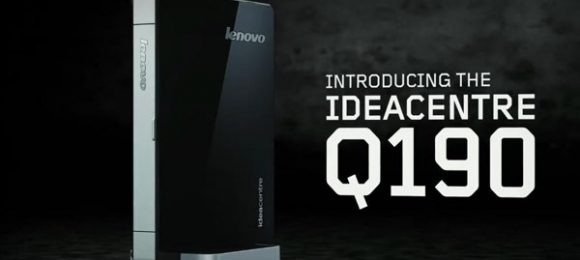 Lenovo has announced its new IdeaCentre Q190, as well as new additions to the C-Series all-in-one line. The IdeaCentre Q190 is touted as the "world's smallest full-function desktop PC," making it an excellent option for those in the market for an entry-level, space-saving computer. The C-Series additions, meanwhile, give shoppers looking for an all-in-one PC a variety of options.
The IdeaCentre Q190 measures in at a measely 22mm in width (less than 1-inch), and features full HD graphics, an optional Blu-ray drive, and a max of 7.1 surround sound, making it an excellent option for a home theater system. Inside you'll find Intel Core i3 processors, with the system running Windows 8. The tiny computer will be available in January starting at $349.
The C-Series all-in-one computers each offer up to 1TB of hard drive space, with the exception of the C540, which offers up to 2TB. You can get up to 8GB of RAM, and will have access to a 720p HD webcam, the Lenovo Education portal, and Dolby Advanced Audio V2. The C340, C440, C540, C345, and C445 models are all running Windows 8.
The C240 and C245 models have an 18.5-inch display, and have a starting price of $349. The C240 has an Intel Celeron CPU, while the C245 has an AMD E2 dual-core processor. The C340 ($499), C440 ($519), C540 ($549), C345 ($479), and C445 ($499) models are specifically optimized for entertainment, and come with Lenovo Dynamic Brightness System and Lenovo Eye Distance System, which lets the user know if they're too close to the screen. The C340 and C345 have 20-inch displays, the C440 and C445 have 21.5-inch displays, and the C540 has a 23-inch display. The C240 and C245 will be available in November, while the rest will be available in January.