We've seen all kinds of desktop PC designs, ranging from the utilitarian to the outlandishly lit. The latter is often the purview of PC gamers but at its Tech World Conference in China, Lenovo is appealing to a different circle of geekdom. The name and shape should probably be familiar to anyone familiar with pop culture of the last we decades. But what some might not be aware of is that the Lenovo Titanium Enterprise NCC-1701A is more than just a faithful, not to mention licensed, replica of the iconic spaceship, it's also a high-end, not to mention expensive, PC.
This is a PC you won't hide under a desk. But you might also want to keep it out of reach of kids. This is no toy. In fact, this is no expensive model simply made to be displayed either. It's a desktop computer, and one you'll want to use every day just to recoup how much you'll be spending on it. Presuming you can buy it, of course.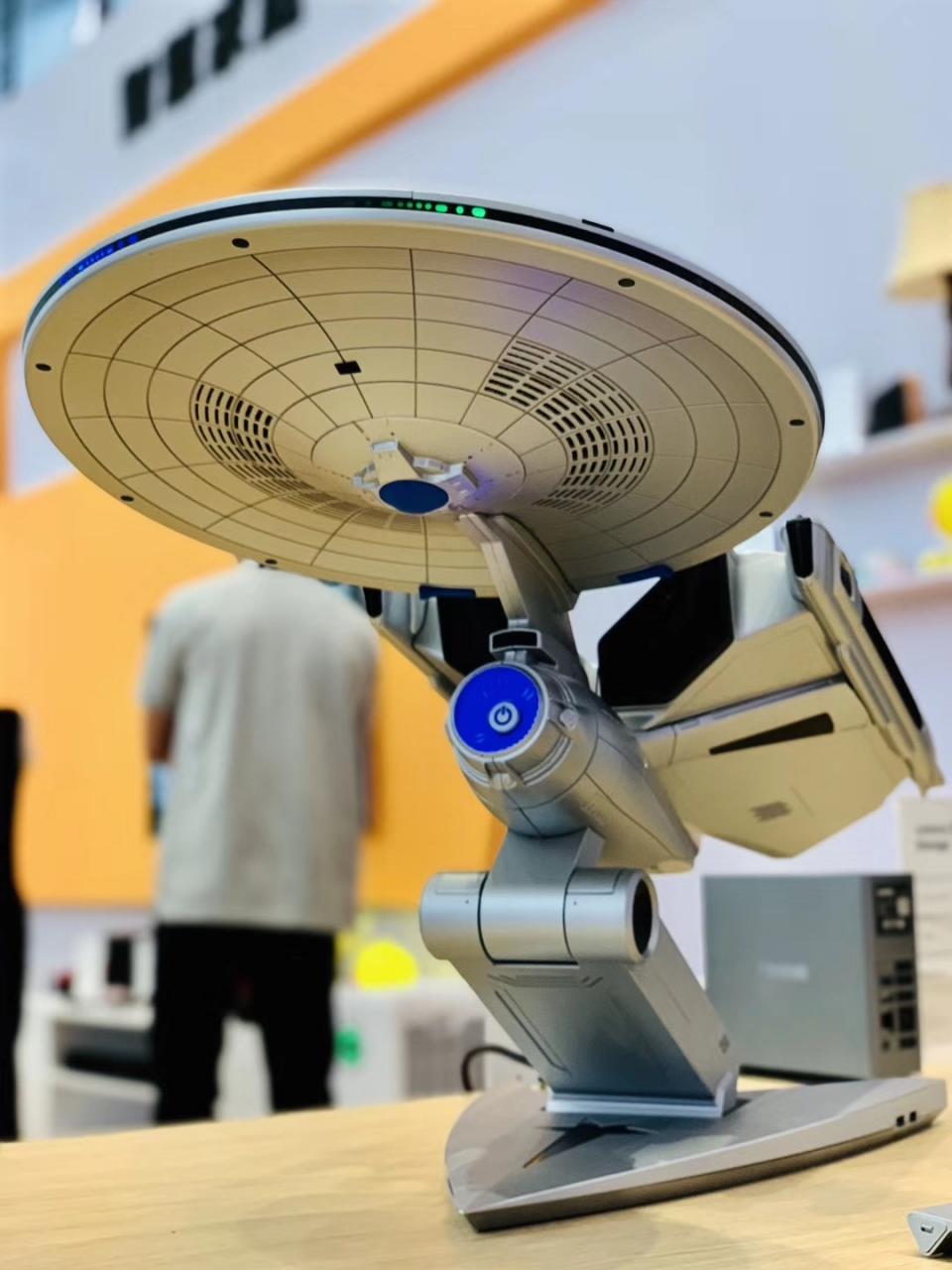 It's not that bad a PC in terms of specs. It's not an FTL computer, mind, but with a 9th gen Intel Core processor, support for up to 32 GB of DDR4 RAM, 1 TB M.2 SSD and 2 TB HDD, and an NVIDIA GTX 2080 graphics card with 8 GB of memory, this starship is going to fly. Not literally, thankfully.
Not enough futuristic-looking tech for you? How about the fact that one of the disc's panels opens up to reveal a 400 ANSI lumens projector? No need for a monitor even. Just hook up a keyboard and a mouse and make it so.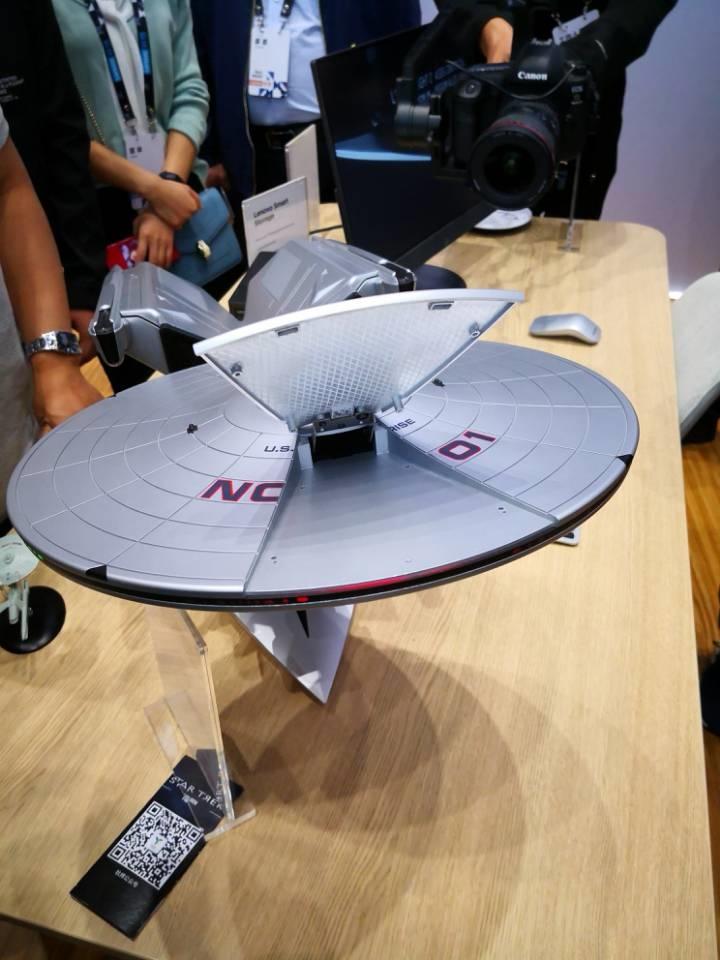 You probably won't want to bring this around with you, though. At the price of 15,000 RMB, roughly $2,180, you'll want to always have shields up on this one. No word, though, if it's going to make it in international markets.