Lenovo tipped to make a bid for BlackBerry this week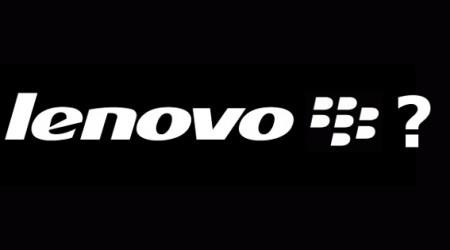 Either Lenovo is very serious about stepping up its mobile phone business or it is getting very desperate. Aside from setting up a third mobile business to target China specifically, rumors are resurfacing that Lenovo is eying to buy BlackBerry out of its woes. Or perhaps the two moves are one and the same, which doesn't make sense either. Whatever Lenovo has planned, we might very well know this week as sources close to the matter tip that Lenovo will be making an offer to buy BlackBerry sometime this week.
This isn't exactly the first time that the largest PC maker has set its eyes on BlackBerry. It was exactly a year ago since we last heard about the Chinese firm's interest in the Canadian company. Of course, neither company confirmed nor denied the matter. The Canadian government, however, was allegedly working in the background to have it blocked, due to security concerns of a Chinese company buying out a Canadian one.
Fast-forward to today, Lenovo is said to make a $15 per share offer to BlackBerry, possibly ending up at around $18 per share. If any of this is true, Lenovo would be what others would call it spreading itself thin across continents. It was lately rumored to be planning on starting a new mobile phone venture in China specifically to rival top dog Xiaomi while still maintaining its own Lenovo branded smartphones in that country. In the US, it is still waiting to conclude the acquisition of Motorola Mobility, whose name and sales also extend to other countries. If it does or at least tries to acquire BlackBerry, then it means that the company is willing to have a fourth mobile business under its control.
The other big question is whether BlackBerry is willing to sell. There have been many rumors and offers during the height of the company's financial crisis, none of which have come to pass as BlackBerry has soldiered on to keep its own brand and business under its own direction. If you only look at news coverage, the company doesn't seem to be in as dire straits, which makes the prospect of a buyout even less enticing. Plus, the company has just launched a fresh new attempt at both the smartphone and the enterprise market, and isn't exactly done yet. Whether those are actually enough to keep BlackBerry afloat is too early to tell, which might be another reason it would not be so interested in an acquisition.
VIA: Benzinga